Calendar-thematic work planning allows you to implement the goals and objectives in a systematic and planned manner. Such planning of activities takes into account the seasons, linking them with the blocks of information offered by the general education program of the preschool educational institution.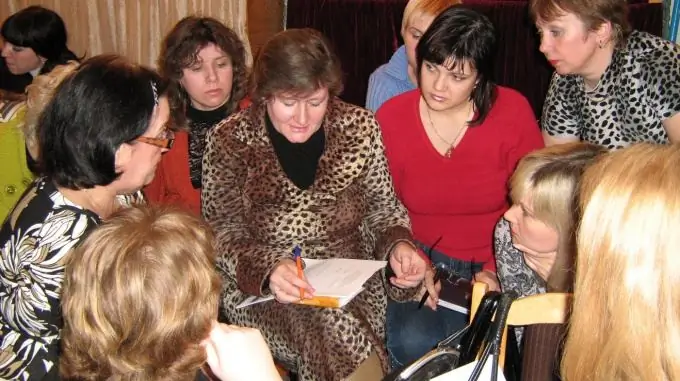 Instructions
Step 1
To perform calendar-thematic work planning, first of all, you need to break the proposed material into blocks. In this case, it is necessary to take into account the load on children (the number of classes per day, per week).
Step 2
When drawing up a plan, it is best to tie the topics of classes to the time of year, calendar holidays, dates. So knowledge will be given to children in the system, therefore, information will be assimilated more successfully. In addition, in this way, children will more quickly remember the order of changing seasons, calendar dates. For example, starting the new school year in September, you might want to introduce the fall theme throughout the class. In speech development, the vocabulary of children will be enriched and activated. In handicraft classes, children will work out visual skills and abilities, performing crafts from natural materials, applications, drawings. In physical education classes, you can also use an artistic word associated with the theme of autumn.
Step 3
It is very important that all specialists working with a group of children (educators, speech therapist, art teacher, physical education instructor, etc.) draw up a plan of interaction. This will allow them to take into account the information given to the children in each of the sessions.
Step 4
At the end of the school year, an analysis of the implementation of the plan should be performed. For clarity, all results can be presented in the form of diagrams, graphs. The analysis will help to see the shortcomings in the work, as well as take them into account when drawing up a plan for the next academic year.