A planning meeting at any enterprise is, in fact, a discussion of current production tasks, a report on the work done for the current period, a discussion of emergencies. The planning meeting should be attended by senior heads of departments and the head or deputy head of the enterprise.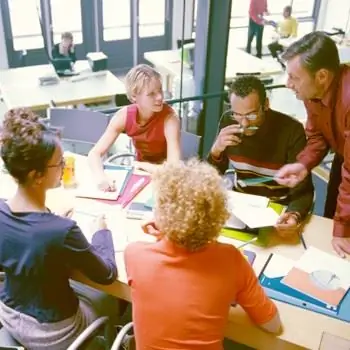 Instructions
Step 1
Start your planning meeting by discussing the accomplishment of the tasks at the previous meeting. The heads of the departments in turn must report on the work done, on the unforeseen difficulties that have arisen and on the serviceability of the equipment that is required to carry out the assigned tasks.
Step 2
The next stage of the planning meeting will be to discuss emergencies and extraordinary incidents at the enterprise. This topic is discussed for each department separately, and proposals are made on methods to eliminate these situations.
Step 3
The topic of bonuses and incentives for employees is discussed. The amount of money for bonuses is determined for each structural unit based on the results of the reporting work done for a certain period of time. Each head of a structural unit decides for himself how much remuneration each employee will receive.
Step 4
Next, the head or deputy head of the enterprise speaks. Current tasks for the next period are set, an assessment of the work of each structural unit is given and recommendations for improving the quality and quantity of work are given. Reprimands and warnings are issued for non-performance of work and for poor-quality performance.
Step 5
Everything that is said at the planning meeting is entered into a separate protocol and outlined by each head of the structural unit.
Step 6
Plans and tasks for the current period are entered in a separate line in the leaders' notes and the meeting minutes.
Step 7
At the end of the planning meeting, the head of the enterprise wishes everyone successful work and sets the date and time for the next meeting.
Step 8
Some enterprises do not set dates and times for planning meetings. They are strictly defined in the charter of the enterprise.