A characteristic for an accountant, just like for any other employee of an enterprise, is one of the types of production characteristics. Therefore, its content must meet the same requirements as for the writing and execution of such business documents and comply with GOST R 6.30-2003.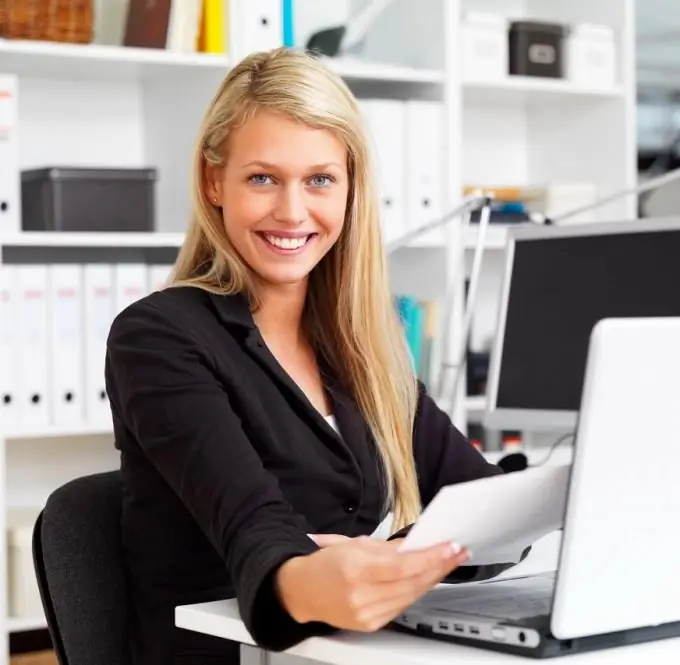 Instructions
Step 1
To write the characteristics, use the form of your organization, which indicates its full name, legal address and contact numbers. After the word "Characteristic" write the surname, name and patronymic of the employee, the position held.
Step 2
In the questionnaire, indicate the year and place of birth of this accounting employee. List the special and higher educational institutions that he graduated from, the specialties received. Give a short list of the enterprises where he worked for a long time, indicate from what year this person has been working at your enterprise and what positions he held during this time.
Step 3
Tell us about the business qualities of an accountant. If he took advanced training courses, received additional education, attended trainings, then all this must be listed in the characteristics. Specify the specialization of the accounting officer, list the job responsibilities and describe how they are performed. Mention how serious and responsible this person is about fulfilling their duties, whether they stay to work after hours, if there is a production need for it.
Step 4
If the accounting officer has introduced and mastered new software products, be sure to reflect this and list the specialized software that he uses in his work.
Step 5
Describe the accountant, listing his personal qualities, and reflect how they help or hinder him in his work and in relationships with the team. Write down whether he enjoys authority among his colleagues and other employees of the enterprise.
Step 6
In the last paragraph, indicate the organization to which you want to submit this characteristic. Check the document with the Chief Human Resources and Legal Department. Sign it by the head of the enterprise and certify his signature with a seal.