Russia and Ukraine are neighbors. If you want to move there permanently, then you must take the citizenship of this country. This decision should be deliberate and balanced, because dual citizenship is unacceptable.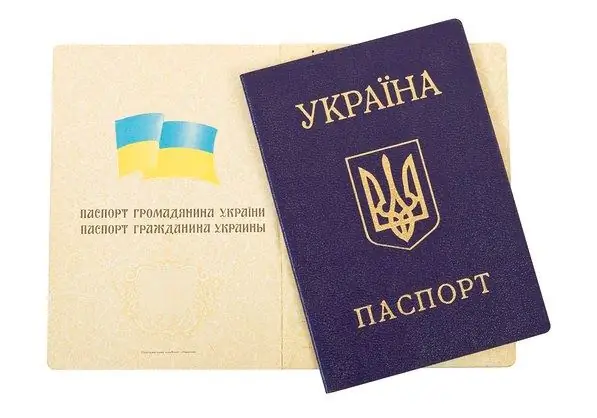 It is necessary
- the required package of documents:
- passport;
- birth certificate;
- a certificate from bailiffs confirming the absence of fines;
- a certificate from the tax office confirming the absence of tax arrears;
- military ID (for men);
- a guarantor living in Ukraine and having Ukrainian citizenship (documents confirming the Ukrainian citizenship of your guarantor).
Instructions
Step 1
If you have definitely decided to accept the citizenship of Ukraine, then you must renounce your previous citizenship. To do this, you need to submit an application to the Office of the Federal Migration Service, located at your place of residence. In addition to the application, you must provide certificates: from the tax office, from bailiffs and a military ID (for men). A complete list of documents, as well as a sample application, can be viewed at the stand in the FMS.
Step 2
You do not have to fill out the application for renunciation of citizenship yourself. Usually the FMS offers a service for filling out applications for a moderate fee: 100 - 200 rubles.
Step 3
After your application for renunciation of citizenship has been considered and a positive response is received, you can apply for registration of citizenship of Ukraine. If you already live in the territory of this country, then you need to apply for the adoption of Ukrainian citizenship at the OVIR. There you will again be asked to present some of your documents and documents of the surety. An application for the adoption of Ukrainian citizenship can also be submitted to the Ukrainian embassy if you are on the territory of another country.
Step 4
After submitting all the documents, you should be patient and wait for a response to your request. In most cases, a positive decision is made on the granting of Ukrainian citizenship.
Step 5
A negative answer may come if you have a criminal record or if you find gross violations on your part in the process of filing documents. If a refusal came and you do not agree with it, then you can appeal it in court.