To ensure that your commercial proposal does not appear in the basket among dozens of others, adhere to simple rules when writing it, and then the main goal of this business letter, namely, the conclusion of a contract, will be achieved.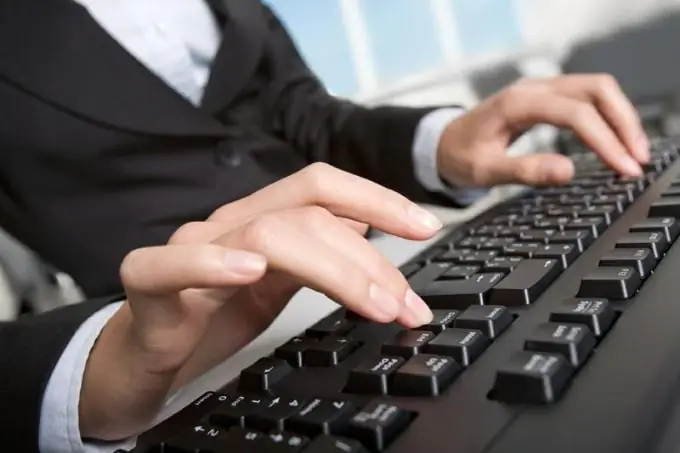 Instructions
Step 1
Analyze what needs of a potential client your proposal will help solve. It makes no sense to inform a beauty salon about services for the transportation of oversized cargo. Study the client from the inside, put yourself in his place and think about what exactly might interest him. When you understand what the organization or person is facing on a daily basis, start your letter by answering questions about how to solve these problems.
Step 2
Consider all the benefits that a potential client will receive if they take advantage of your offer. Of course, you shouldn't include three pages of dubious benefits in the text of the letter, but it's still worth talking in detail about 5-7 advantages of your proposal. Start from the industry in which the addressee works, what is the market situation and the position in the industry. Give illustrative examples and calculations. Emphasize that only you offer such conditions, and competitors cannot compete with you.
Step 3
Write a personalized offer. To do this, find out the name of the person making the decision to conclude the contract, his position and indicate this in the header of the letter. The use of appeals by name and patronymic is also encouraged. This will increase the likelihood that the letter will not be sent to spam, like all messages beginning with the words "Dear Sirs". The client will understand that he is not one of the hundreds of recipients of the mailing list, but the offer is made especially for him. In the era of computers, the personalization of commercial messages is simplified - it is enough to hammer in the data of a specific addressee into the proposal template before printing.
Step 4
Explain separately to the potential client what is required of him to conclude a contract and in what time frame, so that the letter does not leave ambiguities about the complex procedure for agreeing on conditions. It is good to use such phrases as "to conclude a contract, you need to fill out an application". Make it clear to the client that all other formalities will be handled by the employees of your company. Be sure to indicate all possible communication methods, including e-mail, phone, icq, links to social networks. A client who decides to contact your services should not frantically search the Internet for how to find you.