Performing a job function in another position on the terms of an agreement with an employer is called part-time. It is a form of labor relations. It can be internal and external. External part-time employment is formalized by receiving an application from the employee, concluding an agreement with the employee, issuing an order and, at the request of the specialist, making an entry in the work book.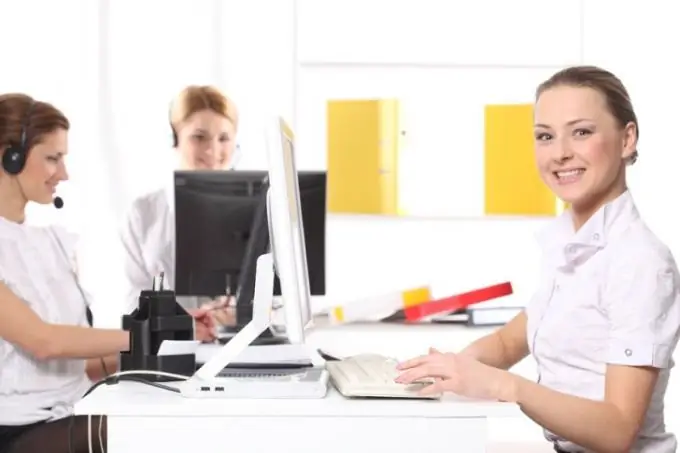 It is necessary
- employee documents;
- documents of the enterprise;
- Labor Code of the Russian Federation;
- seal of the organization;
- application form for employment;
- order form according to the T-1 form;
- standard contract.
Instructions
Step 1
To apply for an internal part-time worker, you should accept an application from him. It must contain the personal data of the employee, the name of the company, the surname, initials and the position of the manager. In the document, the specialist should write down his request for his admission to a certain position and make a note that the specified work will be a part-time job. On the application, the employee must put a personal signature, the date of writing, as well as the date from which he wants to start performing his duties. The document is sent to the director of the company and signed by the sole executive body.
Step 2
Draw up an employment contract based on the application. Write down in it the rights, obligations of the parties (employee and employer). Concurrently, an employee can work in his free time from the main position, but no more than four hours a day. As a rule, the monthly salary of a part-time worker should not exceed fifty percent of the salary established for this category of employees in the staff schedule. Verify the contract with the signatures of the director (or other authorized person), part-time specialist, and the seal of the enterprise.
Step 3
On the basis of the contract, draw up an order in the form of T-1 (used to draw up administrative documents when hiring employees). It must contain the required details: the name of the organization, the document number, the date of publication, the city where the company is located. The subject of the order will be the hiring of a specialist for a part-time job. In the administrative part, write down the personal data of the employee, the name of the position according to the regular schedule for which the employee is hired, the amount of wages. Carry out a proper certification of the order. Introduce the employee to him.
Step 4
If a part-time worker wants to make an entry in the work book about such a job, he needs to write a statement, issue an order to the director, and make a note in the employee's book of part-time work for the personnel officer.