So, very little is left before the long-awaited vacation, which you have planned to spend on the seashore on the warm sand. Only one thing darkens the great mood - you completely forgot to issue a passport. How can this procedure be carried out in a short time, which can sometimes drag on for more than one month?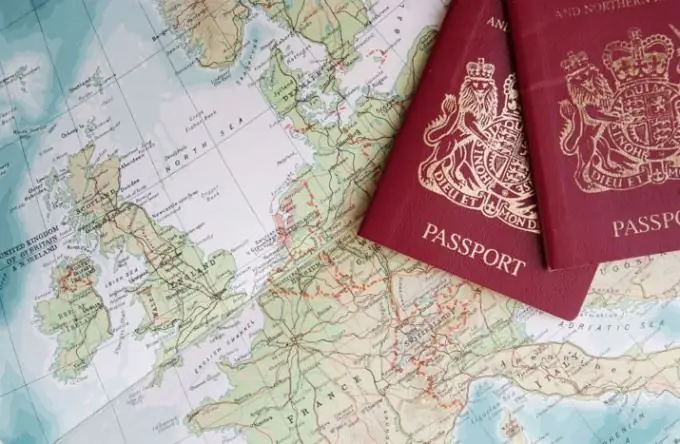 Instructions
Step 1
Recently, the Internet is considered the most modern and fastest way to obtain a passport. To get the coveted document, you do not have to waste time in queues or take time off from work early. All you need is a computer and an Internet connection.
Step 2
Go to the website gosuslugi.ru. It is here that services for issuing passports, both old and biometric, are provided. Find the section "Personal Account" on this page and register there. After a week or two, a letter should come to your e-mail, which will indicate the activation code for your personal page.
Step 3
Next, you will need to enter the code and fill out all the necessary documents. You can familiarize yourself with samples of filling out forms and documents on the same electronic resource. It is very important to fill out all the documents correctly, but if you still make mistakes when filling out, then a specialist of the migration service will contact you and point out them. He will also appoint the date of receipt of the passport.
Step 4
If you intend to issue an old-style international passport, then you can send the photo along with the rest of the documents as an attached file. In the case of issuing a biometric document, you yourself have to come to the office of the migration service in order to take a picture.
Step 5
Upon receipt of a passport, you must have in your hands documents confirming the data that you filled out on the site. The list of these documents is as follows: the original passport and its copy, an application for the issuance of a passport, 3 color photos. You will also need to pay the state fee and present a receipt for payment. The state duty for a biometric passport for an adult is 2500 rubles, for a child - 1200 rubles, for an old passport for a child you must pay 300 rubles, for adults - 1000 rubles. In addition, men from 18 to 27 years old must bring with them a military ID with a mark on the passage of military service, and those who have not served - a certificate from the military registration and enlistment office.