The work schedule is the length of the period that determines the calendar time during which the employee must work the norm of working hours. This norm is established by law and is reflected in the Production Calendar, which determines the number of hours of work for each month of the year with a 40-hour work week.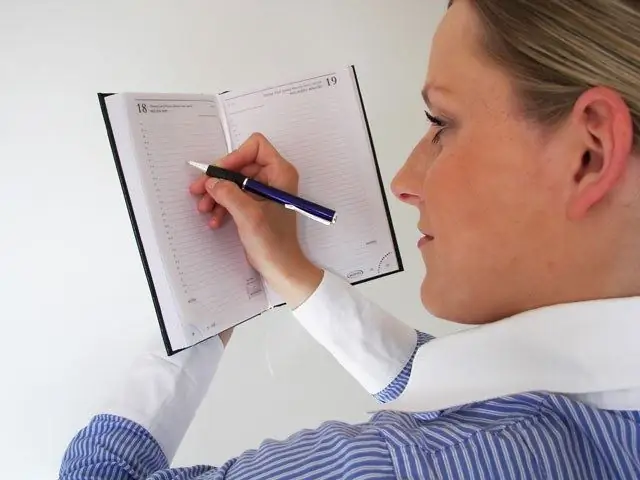 Instructions
Step 1
Use the data of the Production Calendar to prepare an order on the work schedule for the upcoming period, draw up a work schedule and Internal Labor Regulations, since the employing organization is obliged to provide the employee with eight hours a day and forty hours a week. Take into account the fact that in accordance with part 1 of article 95 of the Labor Code of the Russian Federation, on the eve of non-working holidays, a reduction in working time is made by one hour, which also applies to employees with a specified reduced working time.
Step 2
Develop a shift work schedule if the company manufactures products whose technological cycle is continuous, or provides certain services around the clock (for example, a security company, a retail outlet). A shift schedule is a work in two, three or four shifts.
Step 3
To switch to a shift work schedule, issue an order on the time and procedure for introducing a shift work schedule. Prepare amendments to the Internal Labor Regulations, in which it is necessary to reflect for which categories of employees such a regime is established. Indicate the number of shifts per day, their duration, the start and end times of work in each shift, the time of breaks in work, the alternation of working and non-working days.
Step 4
Schedule shift work using the monthly time rate. The norm of working time for the accounting period should be calculated according to the estimated schedule of a five-day working week with two days off on Saturday and Sunday, based on the duration of daily work (shift) with a 40-hour working week - 8 hours, on pre-holiday days - 7 hours.
Step 5
When drawing up a shift work schedule, keep in mind that the duration of daily work (shift) for certain categories of workers should not exceed the established by law, the duration of weekly continuous rest should not be less than 42 hours (Article 110 of the Labor Code of the Russian Federation), work for two shifts in a row is prohibited (article 103 of the Labor Code of the Russian Federation), the duration of a shift at night, as a rule, is reduced by one hour without further working off (article 96 of the Labor Code of the Russian Federation).
Step 6
Bring the work schedule to the attention of the employees no later than a month before its entry into force (article 103 of the Labor Code of the Russian Federation). Each employee is obliged to put his signature on it and the date of familiarization with the document.