Upon employment, a bilateral employment contract is drawn up, which specifies all the conditions of work and rest. One of its most important points is the amount of remuneration for work. In order to make changes to this paragraph in any direction, be it an increase or decrease in wages, certain actions should be taken, which are specified in the Labor Code.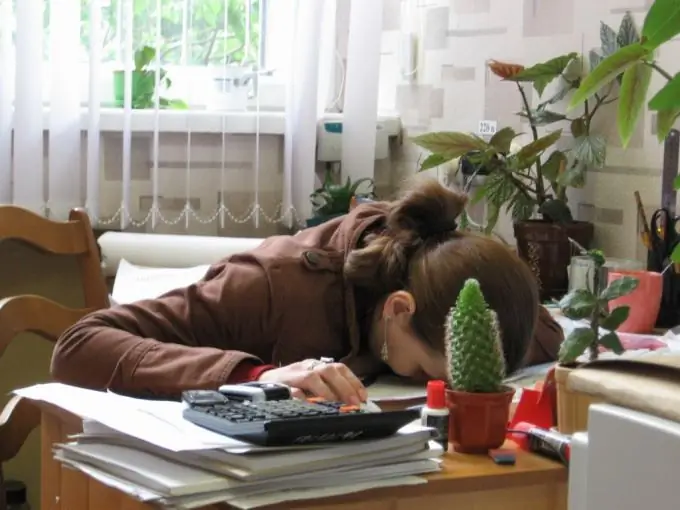 It is necessary
- notification;
- additional agreement;
- order;
- job responsibilities.
Instructions
Step 1
Notify all employees of any salary changes 2 months in advance. Make a written notice in any form, as there is no unified form for this document. In the notice, indicate the date of the reduction in wages, how much you reduce wages, for how long and for what reasons.
Step 2
Submit a notice to each employee for whom you intend to reduce wages, against receipt.
Step 3
If there is a trade union at the enterprise, get a decision of trade union leaders on changes in wages. To do this, they should hold a general meeting with the keeping of minutes and make a decision of the general meeting (Article 135 of the Labor Code of the Russian Federation).
Step 4
After two months, with all employees who agreed to work for the salary indicated in the notification, draw up an additional agreement to the employment contract (Article 72 of the Labor Code of the Russian Federation). In this document, indicate all the points that have changed in the main contract. If the salary has changed for a certain period, then indicate it. If the period is not specified, then the changes are considered to be executed indefinitely, that is, forever. Sign the agreement, like the employment contract, bilaterally.
Step 5
Issue the order. In the order, indicate all changes and their reason. Familiarize with the order of the employee. Change the job description and share it with the employee. In job responsibilities, reduce the number of functions performed, since the salary can be reduced only if the amount of work performed, the working day or week is reduced. If you do not, then during the check you will be issued a huge administrative fine.
Step 6
If the employee does not agree to work in the changed conditions and for a reduced salary, offer him another job at your company or in subsidiaries of the region. If you cannot offer such a job, then the employee has the right to quit (Article 77 of the Labor Code of the Russian Federation).
Step 7
If your company has financial difficulties, then you have the right to reduce the salary of all employees and reduce the working day or week by up to 6 months (Article 93 of the Labor Code of the Russian Federation). But arrange everything exactly as indicated. That is, notify everyone on receipt 2 months in advance, draw up an additional agreement, issue an order.