The issue of parking availability is becoming more and more urgent every day. The number of cars on the roads of the country is growing, the deficit of parking spaces is felt more and more acutely. A company office, a store, a residential building - all these objects need to be allocated parking spaces. If it is possible to arrange parking, you should definitely use it.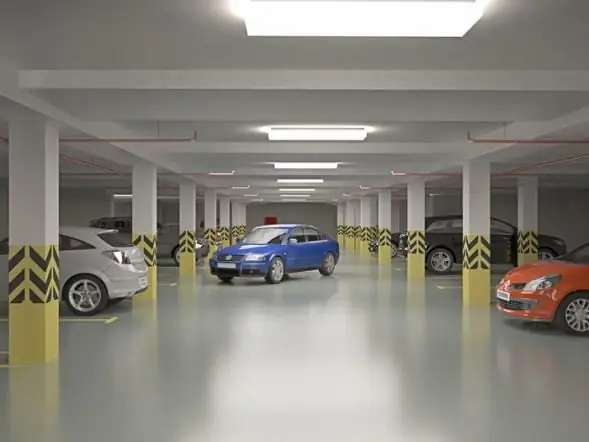 Instructions
Step 1
Parking arrangement is a long-awaited and desired event for any office owner, shop owner, and finally, just a tenant of an apartment building. It would seem, what could be easier than creating a parking lot? However, the cost-effectiveness of construction is more than offset by the design process itself. There are two most common situations: registration of a parking lot near an office / store, etc. and registration of parking in the courtyard of a residential building.
Step 2
In the first case, there may be several solutions. So, if there is a municipal / private paid parking in the immediate vicinity of the building, conclude a lease agreement with the owner and use the agreed number of parking spaces on their territory. If the area near the building allows you to place parking spaces, you can try to arrange your own parking on it.
Step 3
Agree on the lease of the adjacent area for use as parking. Coordination is carried out in the municipal services responsible for land resources (depending on the city, the instances may differ, you can clarify the addressee of your appeal in the municipality).
Step 4
After agreement with the city services, a similar procedure must be passed to the traffic police. After agreeing on the use of the territory for parking, you can proceed to concluding a lease agreement. Only after that you can prepare a project for parking equipment, which must also be coordinated with municipal services. Having received an agreed project in your hands, you can start equipping the parking lot.
Step 5
Making parking in the courtyard of a residential building is a less troublesome procedure, although much depends on such a seemingly insignificant factor as your neighbors. The fact is that the courtyard area is the joint property of homeowners, which means that part of the courtyard area for parking can only be allocated by the general decision of the tenants' association. If there is such a decision made at the general meeting, an application and a draft are sent to the municipal services.
Step 6
The approval of such projects in most cases goes without hindrance, since the municipality does not have ownership rights to this plot of land, and such a construction site as a parking lot cannot break any communications.