What to do if you need to sell your car and you don't have enough time for it? You can issue a power of attorney to sell a car, that is, entrust this responsible matter to your representative. How to properly draw up such a document?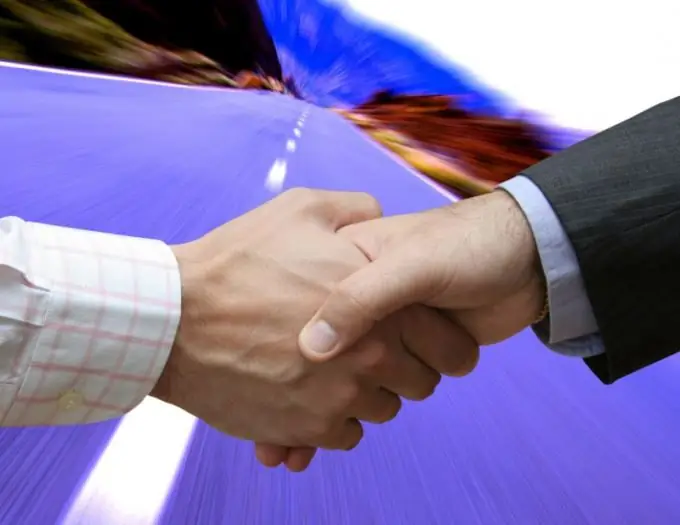 Instructions
Step 1
The power of attorney for the sale of a car is written by hand and is given by the principal to the representative, that is, the person who will be involved in the sale of the vehicle.
Step 2
Be sure to indicate in the text of the document, that is, the power of attorney, where it was drawn up (city), the date of drawing up or signing of the power of attorney, and the validity period. If the date is not set, then the power of attorney is not a legal document and is considered invalid by law. The validity period can be more than 3 years, and if it is not specified, it is considered equal to one year.
Step 3
Write in the power of attorney the names (surname, name, patronymic) of the representative and the person being represented, always in full, as well as their place of residence and passport data. Note whether it is possible to delegate the powers specified in the document.
Step 4
The power of attorney must list the main characteristics of the vehicle. Indicate: brand (type); state registration plate; VIN identification number; year of car manufacture; engine and body numbers; car color; series, number, date of issue of the title and registration document, as well as the name of the organization to which they were issued.
Step 5
Describe the rights of the representative: selling a car, receiving money for it, removing it from the traffic police register, replacing numbers, receiving duplicate documents for registering a car.
Step 6
Remind the representative that the power of attorney ceases to be valid when it expires, when it is canceled by the principal, when the person to whom it is issued refuses from his duties or upon his death (as well as upon the death of the principal). The power of attorney can be canceled at any time - this is the right of the principal. But legally, it ceases to operate at the moment when the representative received (should have received) the news of the termination of the document. You can cancel the power of attorney by sending a notice by mail, fax or e-mail.