A notepad of stickers, or, as they are also called, "postik", is a very functional and convenient idea, which was invented more than half a century ago. We will share with you the secrets of the correct and incorrect use of sheets from such a notebook.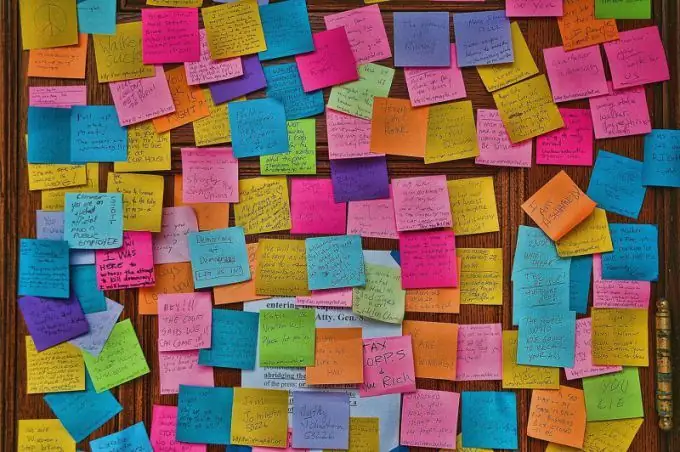 Conceived as colored sticky notes, sticky notes are widely used by users. However, not everyone knows that there is a special, correct way to use sheets.
Instructions on how to properly tear off notes for notes
A sticky notepad is a convenient way to quickly jot down a message and pin it in a prominent place. This is the main purpose of the sticker pads. But the usually curled and naughty piece of paper is annoying and doesn't look as pretty as it does in an advertisement or from associates. It is unpleasant and difficult to glue such a "tube".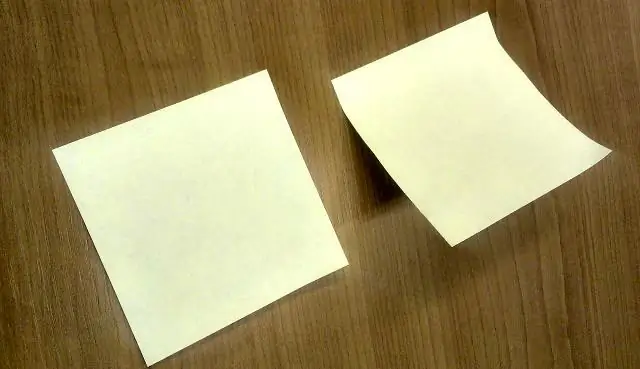 The piece of paper is not to blame for curling up. The secret is that there is a "clever technology" of tearing off a piece of paper from a notebook.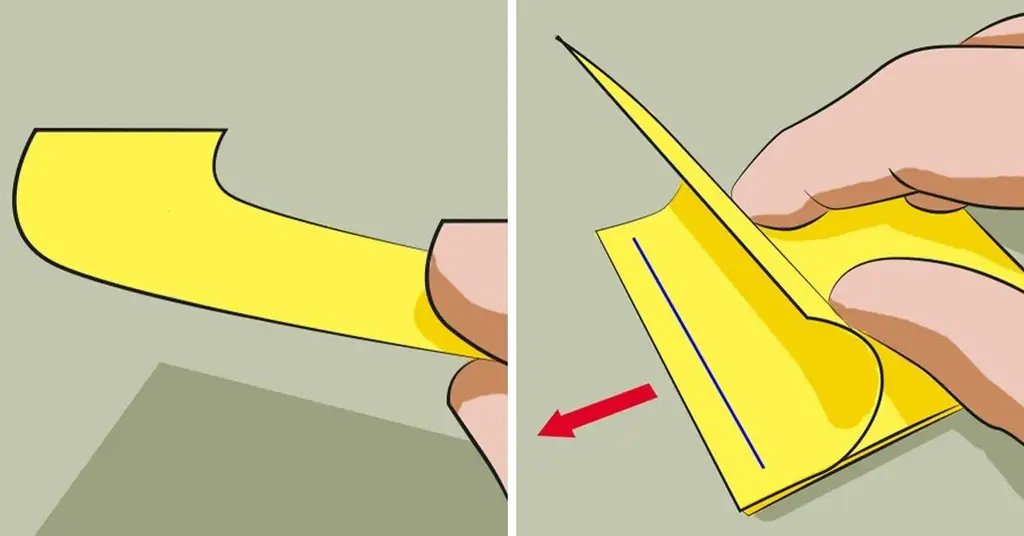 So:
Consider the classic sticky-note with one sticky side:

Position the pad conveniently with the glue side to the left if you are right-handed. Conversely, if you use your left hand.

If you take the tip of the leaf and pull it "to tear off", perpendicular to the sticky strip, then it will curl and bulge. Therefore, it must be torn off in the direction of the glue line:

Image

Gently pull the piece of paper and tear it off the notebook;
Paste the note on the monitor, wall, board. !! If you followed the recommendations, the tear-off leaf looks perfectly flat, and now it will stick as aesthetically as possible !!
This easy life hack will help you get more pleasure from using Post-it notebooks. You can share interesting information with your friends!
Why use sticky notes?
A colored piece of paper with an adhesive edge is an invariable attribute of office work. This simple development is effectively used by housewives, engineers, managers, HR inspectors, artists, executives, secretaries - in a word, literally everything. What are stick notes for?
Small "Post-it" notebooks are available in different colors and sizes, which can be used for different purposes:
leave notes and reminders;
mark important text in a book or document;
as a bookmark;
for labeling products or documents by timing, or by appointment;
for brainstorming (writing ideas, drawing up a program, simulating situations, distributing the load, etc.);
as a stand for small snacks (sweets, chocolates);
motivating messages (if you want to get rid of a bad habit or, conversely, instill in yourself a useful skill - new words in a foreign language);
for relaxation (you can make bright origami, postcards, garlands and other crafts).
The list of options for how you can use sticky stickers is not limited to these theses. You can stick stickers in the notebook block to separate items. You can come up with a motivating collage or a comic costume for a holiday. In addition, the sticks are perfect for imitating a feathered or reptile costume for a children's matinee. It is convenient to write lists of products, recipes on sticks, leave notes to household members. Applications for sticky notes can be found in scrapbooking, creating hand-made postcards, decorating holidays.
It is difficult to say which methods of applying stickers are correct and which are not. Its direct purpose is to leave notes. But if you have a creative approach, you can find many non-trivial ideas what else can be done with colored sticky notes.