You urgently need a document, but you don't remember where you put it? Bring order to your office life, arrange everything in numbered folders - this will make your job easier.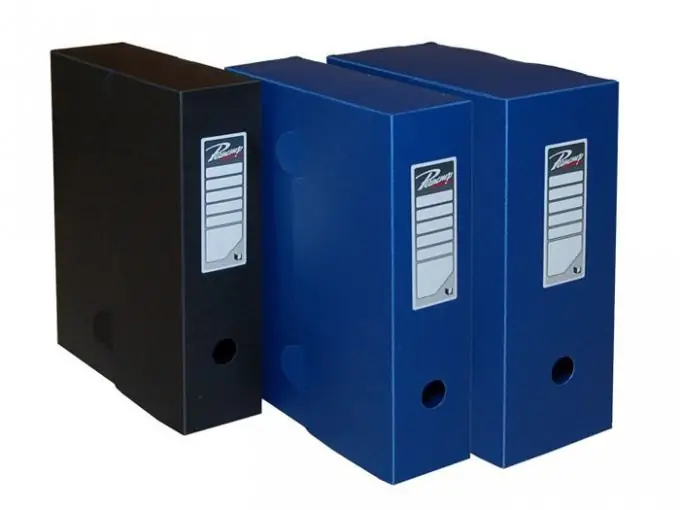 We put things in order in the papers
If there are few documents and they relate to one area of application, they need to be put all in one place, preferably in a folder. But, as a rule, one folder is not enough, there should be several of them. For example, a folder with the constituent documents of a company, for letters, for contracts with suppliers, etc.
With the expansion of the enterprise, the number of folders increases. You may need not one, but several shelves for them. And then employees appear who will have their own document flow and their folders. That is, the first rule of order is the distribution of documents into thematic folders that should be on a shelf.
Now the industry produces horizontal and vertical trays. They are very practical, take up little space, fit well on the table and make it possible to have all the basic and frequently used documents at hand, without requiring the purchase of new furniture.
Registry
If there are a lot of documents, then you can make a special register (registration journal) for them or several. For example, logs of incoming and outgoing documentation. They contain the date of registration and the incoming (outgoing) document number, its brief content and / or name and where the document is sent (to which department, to which official it was handed over, in which folder it is placed, etc.).
For part or all of the folders, if there are many documents and many similar folders (within the meaning), you may need a register of documents in each folder, that is, a list of them, which is nested or somehow attached in the middle of the folder. Each document can be assigned a number (if it was not there before) or give your own. Then you will not need to leaf through all the documents, but just look at their list, and then take the necessary number.
Place documents in the appropriate folders, trays and shelves, start them on time, and you will easily and quickly find everything.
Keeping the workplace tidy
The workplace must be kept in order. Try to clean your table daily or at least once every few days. You can leave the necessary documents on the table, put the rest in folders, on trays and shelves, and if you took them from someone, then return them. Only if you give it, it is better to remember well who or even write it down.
And finally. A person whose documents are always in place, are easily found and brought in on time, always in good standing with the authorities. We wish you this with all our hearts.