The profession of a PR specialist has become quite popular in recent years. There are not so many real professionals in this area, since this should be a very versatile, ambitious and erudite person who could provide all aspects of a positive image of the company in the market. To master this profession, you must not only possess a certain set of personal qualities, but also constantly improve your knowledge.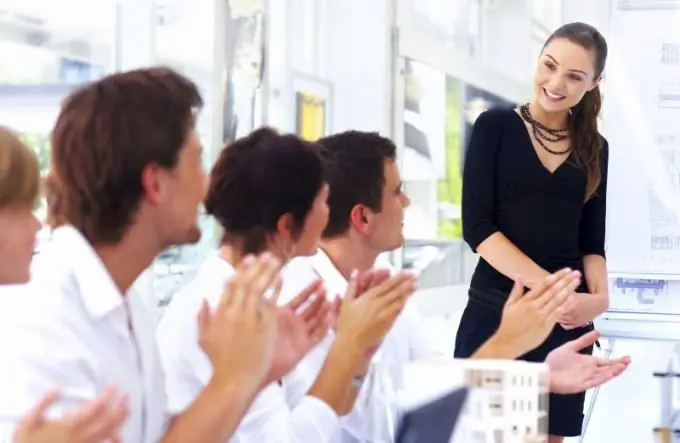 Necessary
- literature;
- educational resources.
Instructions
Step 1
Choose a PR direction in which you would like to work. This profession is too broad to be able to do everything in it. Assess the real situation with potential employers in your city. As a rule, only large organizations can afford a separate staff unit in the form of a public relations specialist. Even if you are not going to look for a job yet, look through the vacancies of these companies. So you can analyze which PR directions are most in demand in your region, what are the requirements for candidates. As a result, it will be easier for you to choose a direction for further development and learning.
Step 2
Get involved in acquiring knowledge in the direction of PR that you have chosen. The best option is a higher education in marketing with an emphasis on public relations. Any short-term courses will help you learn only the basics of this profession, but will never give you fundamental knowledge. Be prepared for the fact that, regardless of the type of education you receive, you will need to constantly improve your knowledge on your own. Reading books and the press, participating in seminars and conferences is an integral part of a PR specialist's activity.
Step 3
Expand your personal connections: Public relations is essential. In recent years, networking has become very popular - the ability to make mutually useful acquaintances at all kinds of events. Actively attend seminars, presentations, large social events, and try to communicate as much as possible. Over time, a certain circle of people will form that you will know and who will be useful for your future career. Find something to offer in return. In the circle of professionals, you can learn a lot of new ideas, share your plans and projects, find business partners.