The wedding ceremony is a very important holiday in the life of people, they dream to remember this day and for this they invite a wedding photographer. It is not easy to become a specialist who creates unique pictures of events, because you need to collect a decent portfolio, as well as learn how to work correctly not only with technology, but also with people.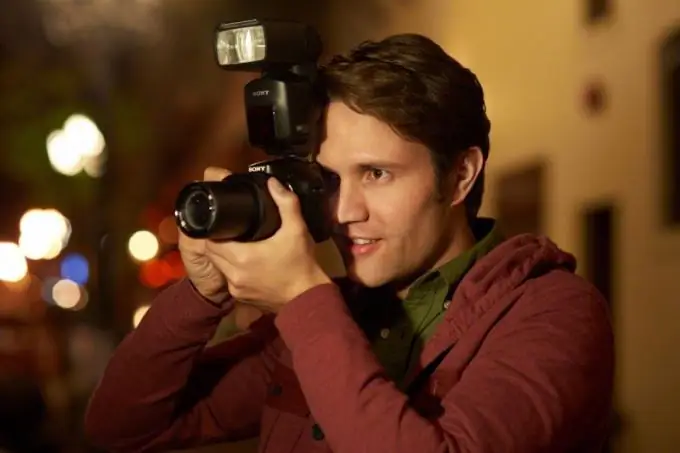 To work as a photographer, you need a strong desire and interest in photography. If you have never filmed before, have not practiced working with different equipment, start experimenting to see if you need it. Like any other job, taking photographs requires professionalism, and even turns into a routine after a few years. You not only have to stay at beautiful events, but also spend hours processing hundreds of pictures, which is not always exciting.
Theory and practice
The peculiarity of wedding photos is that you have to use several genres. You will create portraits, sometimes take pictures of individual buildings, or even combine this with sports photography if the newlyweds are moving. You will have to learn a lot of interesting skills, so you should start by studying the frames made by professionals. Find a photo that you like, to do this, select a master whose portfolio inspires, and start simply repeating his shots. Understand how this is done, do something in the same style. No need to shoot at weddings right away, just take photos of friends and loved ones, hone your skills.
In wedding photography, not only shots are important, but also ideas. You can do something out of the ordinary to stand out from the crowd of other professionals. Look for new thoughts on the net, come up with something yourself, experiment. A set of these non-standard applications will further make your portfolio amazing and colorful.
To learn how to work at a wedding, start filming celebrations of friends and acquaintances. Do it for free, for the sake of practice. But don't advertise yourself as a master. Let a professional take pictures, and you can just watch a good work, ask important questions for you. Sometimes you can go to assistants, often photographers hire a person who will help, and at the same time study. Contact the best professionals in your city to find out about this opportunity.
Independent swimming
To get started, you will need a portfolio. This is a set of great photographs that you can offer to your customers. But you need to compose it carefully, do not add random pictures to it, show only what you can repeat or do better. Post these images on your website, in ad sections, on social networks. But know that the best advertising is word of mouth. At first there will be few clients, but in a couple of years their flow will be constant.
Remember that a professional will need a good technique. Almost always, the master has two cameras and several lenses with him. Everything can fail, but the moment must not be missed, because the celebration happens only once. You should not chase very expensive new products, often the quality of the images depends on the master, and not on the equipment. What exactly to choose for shooting, specialized forums will tell you.
When working with clients, remember that the most important thing in a photographer's job is to make people happy. Learn to interact with guests, pay attention to the newlyweds, but be calm and unobtrusive. Help create a festive atmosphere, give up the command tone and touchiness.
Check the wedding schedule in advance in order to think over the features of the shooting. To work indoors and outdoors you need a different approach, you need to be ready for this. Having an event plan, you will always understand what you need to take with you for shooting, what angles are suitable for this celebration.