An invitation to cooperation is a business document in the form of a letter that can help your company in finding new business partners, customers and clients. The potential opportunities that this form of business communication and, in fact, advertising of an enterprise contains, make an invitation to cooperation a convenient opportunity to declare themselves to those companies that are not yet very widely known in the market and have started their activities recently.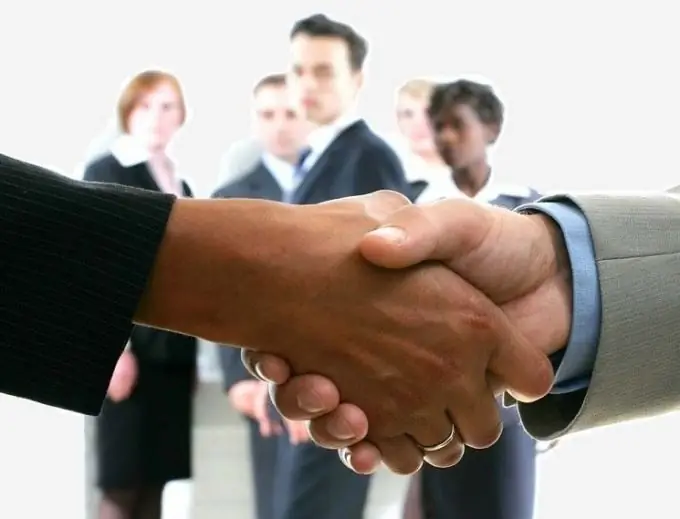 Instructions
Step 1
If your company is just starting its activity or has been operating not so long ago, then your task is to establish new contacts and search for new sales markets. It doesn't matter whether you act as a manufacturer of goods and services or as a potential client or consumer. The main task of an invitation to cooperation is to interest those who are of interest to you. Therefore, in form and content, it should not be detached, neutral and simply informational, but such that your potential partner understands that you are interested in him and are waiting for him.
Step 2
Divide the text of your invitation to cooperation into several information blocks. In the first one, provide information about your company - how long have you been working, what you do, how dynamically you are developing. The person who will read this text should have a positive opinion based on this data. He should get a complete picture of the activities of your company, its goals and those areas that it considers priority for itself.
Step 3
In the second part, describe your needs in cooperation with your addressee. It is good if the addressee is specific and you are well acquainted with his market offers and the specifics of production. The text should be concretized and convince the reader that your company is an ideal partner or consumer of his company's services.
Step 4
Finally, confirm the benefits of the collaboration you are proposing. It's not bad if you can back them up with economic calculations and specific numbers.
Step 5
Be attentive to the design of such a business letter with a proposal for cooperation. Do not forget to address the addressee by name and patronymic. Check that the text is free of spelling and stylistic errors and that its design is strictly in accordance with the standards. This will serve as a confirmation of the seriousness of your intentions and the fact that your company is a solid and reliable business partner.