Municipal polyclinics, and, incidentally, private medical centers sometimes sin with a rude attitude towards patients. However, any client of a medical institution has every right to appeal against all incompetent actions of a doctor or other employee and to seek help from state authorities with a complaint.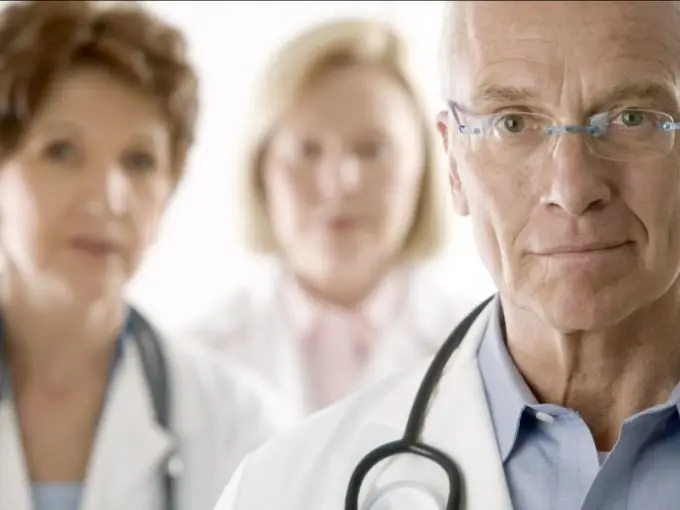 It is necessary
- A4 sheet;
- writing materials.
Instructions
Step 1
Start filing your complaint. In the header, which takes place in the upper right corner, it is necessary to indicate the name and position of the person to whom the complaint is sent, as well as the name of the organization and the full legal address. Slightly below, by indenting the line, your data (full name, address with index and phone number) are indicated. Be careful, it is important not only to indicate your personal data, it is also important that the address is also indicated correctly, since it will be the answer to the question that concerns you.
Step 2
Proceed to drafting the text of the claim itself. First, you need to indicate exactly whose actions you have a claim. If you do not know the full name of the doctor, it is enough to indicate the place of work, position, date and time when you were at the appointment, as well as the office in which the doctor received.
Step 3
Next is the content of the complaint itself, that is, the essence of the incident that caused your discontent. Here you should indicate what exactly in the doctor's actions did not suit you and why. In addition, it is necessary to indicate which legal norms are contrary to the doctor's actions, as well as quote the doctor's words in case he insulted you or allowed him to speak obscenely towards you. At the same time, it is not worth mentioning mats, it is enough to notice them at the expression "obscene language".
Step 4
After indicating the essence of the conflict, proceed to the next part of the complaint, to the request that the actions of the doctor and the facts stated by you be checked, as well as that this complaint be considered. You have the right to ask to bring a doctor to administrative responsibility, influence the fact that medical procedures (services) are performed in full, etc.
Step 5
At the end of the complaint, in the lower left corner, put the date, in the middle - the list, in the lower right corner - the decoding of the list.
Step 6
Take your complaint personally to the authorities to which it is addressed and make sure that the clerk has put a mark on its acceptance in the journal. Please note that the complaint must be made in two copies, one of which with a mark of acceptance (date, signature) must remain with you.
Step 7
If possible, include any retained receipts, doctor's prescriptions, and other relevant documentation with your claim.