The first contact between the client and the window manufacturer takes place by phone. Whether or not a deal takes place depends on the professionalism of the sales manager. Selling windows by phone means competently conducting a dialogue with a client.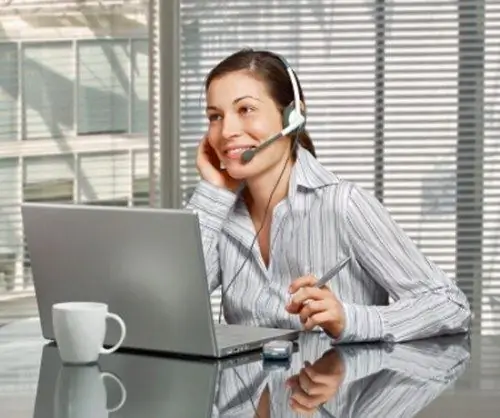 Instructions
Step 1
Before starting a conversation with a client, formulate an ultimate goal. To do this, put yourself in the place of the interlocutor and think about what they want to hear from you. The client calls up the companies that sell windows in order to find the most high-quality and inexpensive options that will be provided to him at a convenient time for him. Those. you must convince him that your offer is the most suitable for him.
Step 2
Don't immediately reduce the conversation to size and price. Remember, you are not just selling a window. You offer warmth, noise protection, unique design, environmental friendliness and savings. Therefore, develop a system of questions to identify hidden needs.
Step 3
Clients' needs are different, some need the cheapest window option, for others the prestige factor is more important - expensive high-quality fittings, unusual design. All this is clarified in the process of dialogue, and the main thing is to be able to manage the conversation. Don't expect leading questions from the client, keep the initiative in your hands. Direct the conversation in the right direction and show interest in the client. Ask him if there are children, where the child's bed is - in order to offer a window with a mode of opening, which prevents the draft. Ask in which area the house is located, whether it is wooden or brick, etc. Those. Gather as much information as possible about the client's needs using open-ended questions.
Step 4
After that, make a calculation and offer. Be sure to offer several options, it is better to start with expensive ones. If the price does not suit the client, offer a cheaper option - calculate a window with inexpensive fittings or find other ways to save money. Offer a discount as the final step in convincing the client to order windows from your company. Do not forget to emphasize the uniqueness of your company in the window sales market: installation in one day, warranty for a certain number of years, departure of the manager to conclude a deal and other moments that are beneficial for the client.
Step 5
After the client has chosen the appropriate window option, agree on a specific order date. Make a verbal commitment from him that he will choose your products.