Previously, it was almost unthinkable: the profession was chosen in his youth, once and for all. A lawyer by training could not, and did not even think, to get a job outside of his specialty, to master something new. Now people change their profession two or three times in a lifetime, and this is normal. Although it can be quite difficult to get a job outside of your specialty for the first time.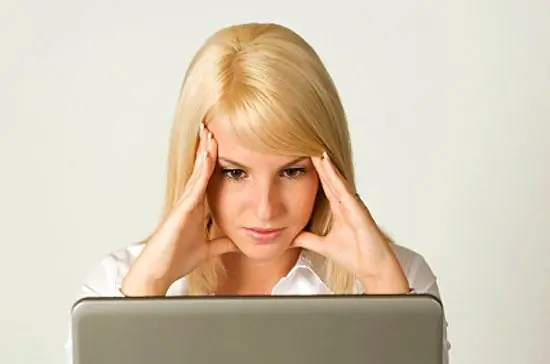 Instructions
Step 1
Think about what you don't like about your old job and what kind of job you like. Based on this, it will be easier for you to decide whether you need to change your profession radically (for example, from a teacher to a florist) or just move a little away from the already set direction.
Step 2
With the first option, everything is clear: you will have to get a new education, complete any courses, etc. And in order to pay for this education and have a decent standard of living during the period of study, you will still need to work with those whom you already work. Thus, for a while, you will have to continue doing what you already know how to do, but do not want. A cardinal change of profession is a long process. In addition, in the process of studying, you may be disappointed in the chosen course or education and start thinking about something else.
Step 3
If you decide to move away from a given direction rather than radically change your profession, or if you just firmly know that you do not like the work you do, but do not know exactly what you might like, you should think about the related areas of your profession with other professions. Many people work, as it were, at the intersection of professions, they go to receive additional education in order to be a specialist in several more or less similar fields. A journalist can try himself in advertising or copywriting, a sales manager can become a client search manager, people with a legal education often feel good in procurement or personnel business, hiring personnel (the same lawyers, for example).
Step 4
The main problem with changing professions is that many employers are still quite conservative: if a person has worked in one field for five years and suddenly suddenly switches to another, even a close one, this may alert them. They would rather take a graduate without work experience, but from a specialized university, than a specialist with work experience in another field, despite his quite suitable knowledge and skills. Therefore, those who want to change their profession will have to work hard, even just to get to an interview: focus on those skills in your resume that may be useful to you in your new profession, justify in a cover letter why you are interested in this particular field of activity, emphasize the willingness to learn and do not forget about, albeit sometimes secondary, skills and knowledge, but adding weight to any specialist, for example, fluency in English.
Step 5
Those who change their field of activity, albeit a close one, should think about some kind of additional education that gives at least basic knowledge. These can be courses, trainings, etc. Even a basic education is important for an employer, in addition, you will know better what you have to do.