Finding a good salesperson today is not always easy, as many believe that this job is suitable even for candidates without special knowledge and qualifications. Of course, in order to succeed in this profession, you need to have certain skills. However, the lack of experience should not be an obstacle to hiring, because a good candidate can be quickly trained in the job.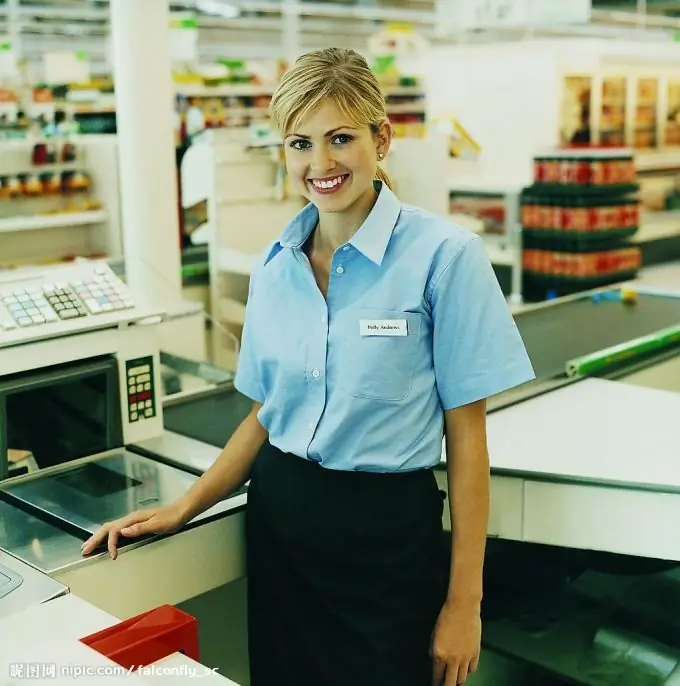 Instructions
Step 1
Before hiring a salesperson, give them a little test. Even if the candidate is completely inexperienced, he should feel the selling process intuitively, maintaining goodwill and trying to respond to questions correctly. Many sellers have a natural knack for convincing potential buyers.
Step 2
Let the seller get to know the assortment properly. To do this, he must show a sincere interest in the goods presented in the store. Composition, dimensions, technical parameters, method of application, expiration date, manufacturer - these are just some of the characteristics of the product that a professional seller must have in full. The initial study of the assortment can take 1-2 days: a deeper acquaintance will take place in the process of work. Provide the seller with all the necessary information materials, as well as testers if they are needed. A week later, "arrange an exam" by asking about the product from the buyer's perspective.
Step 3
Assign a more experienced mentor to the sales trainee. The process of entering the workflow can take about a week. The senior salesperson should not only train and do some work for the newbie, but also try to warn him against possible mistakes. At the same time, it is better not to trust large or corporate clients during the internship.
Step 4
Conduct regular training sessions for staff, and this applies not only to beginners. It is better to entrust such events to professionals. Sales techniques, communication with a client, the degree of influence on making a purchasing decision, elements of neurolinguistic programming - these are just a few skills that can be useful to a salesperson.
Step 5
Write a list of common phrases for the new salesperson to use when communicating with customers. It should include the forms of greeting and farewell, gratitude for waiting, turnovers for offering goods. Give algorithms for getting out of non-standard situations that may cause difficulty for a beginner.