There are a lot of job search sites on the Internet, both for all specialists and by industry. The most famous "general" sites are www.hh.ru, www.superjob.ru, etc. To find a job through these sites, the applicant is invited to post a resume on them, which he can independently send to vacancies of interest to him. He can also wait for the employer to pay attention to his resume, which, of course, is not so effective. However, the job search process in any case begins with the placement of a resume. What is the best way to do this?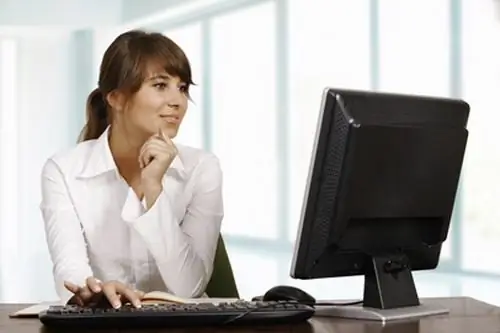 Instructions
Step 1
Technically, the process of posting a resume on job search sites is simple: the applicant visits the site, registers, finds a resume form and fills it out. In some cases, you can download an existing resume in Word format - the site itself recognizes it and fills out the form for the applicant. Then the resume is moderated (on most sites), and after moderation, you can start working with it - i.e. to direct sending it to the vacancies of interest.
Step 2
It may seem that the resume form offered by the sites is overly detailed. Even a student who has almost nothing to write on his resume will take at least 15-20 minutes to fill out such a form. However, the more detailed the CV is written by the applicant, the more interesting it may be for the employer. Therefore, one should not "forget" about additional education, albeit not in the specialty, first jobs like call centers, etc. Even if all this does not really matter at the moment, the very fact that the applicant has several diplomas can make a favorable impression.
Step 3
As a rule, resume forms contain prompts, but if they are not, then it is worth remembering that jobs are listed in reverse order (i.e. starting with the last one). With regard to education, the first should be indicated basic education, and then all additional, even if they are more important.
Step 4
Most of the bullet points on your resume are worth completing, even if they are not marked as required and relate to personal information. For example, it is worth indicating the state of marriage or the presence of children, almost all employers are interested in this. But you should be careful when indicating your hobbies and religious views: options such as reading or traveling will always look good, but such hobbies as extreme sports can alert you. What if an employee breaks his leg at a ski resort and cannot go to work for three weeks? Religious views are best left blank - this is really too personal a question.
Step 5
Posting your resume is just the first step to finding a good job. When sending your resume to your favorite vacancies, do not forget to send cover letters as well: they will help to draw attention to your resume. If the employer does not respond to your resume for a long time, but you are sure that the resume is simply obliged to interest him, then you should call his HR department and ask if the company received your resume.