An administrative fine is a monetary penalty imposed on a citizen or organization for committing a minor offense that does not entail criminal liability. An administrative fine is imposed either by a magistrate, or by an authorized official of any state body: sanitary and epidemiological station, fire supervision, tax inspectorate. Sometimes it happens like this: the decision to impose a fine has entered into force, and an individual or legal entity refuses to pay it.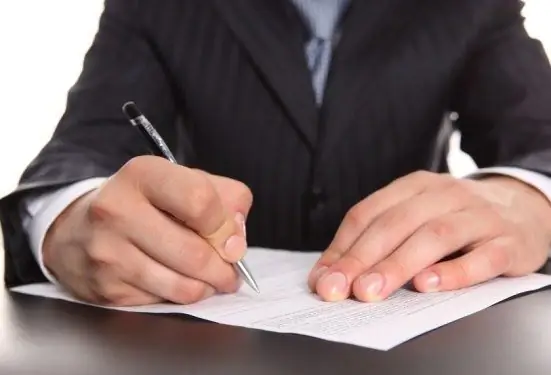 Instructions
Step 1
According to article 32 of the Code of Administrative Offenses of the Russian Federation, the fine must be paid on time, no later than 30 days from the date of entry into force of the decision. In case of non-payment to the magistrate, or another official who made the decision to impose a fine, it is necessary to send a decision on its enforcement to the department of bailiffs.
Step 2
The bailiff is obliged to initiate enforcement proceedings on the basis of a resolution. First of all, according to the law, he notifies the debtor that the fine will be enforced. As a rule, this is done after calling the debtor to the bailiff (by summons, telegrams, e-mails, etc.). The law stipulates that such a call message must be sent to the address indicated in the executive document. In the event that the debtor evades the appearance, he can be brought under arrest.
Step 3
After the announcement of the compulsory collection of the debt, the bailiff is obliged to determine the time period for the debtor for voluntary payment. According to the law, it lasts from 1 to 5 days. Confirmation of the fact of payment is a bank receipt with a note on the receipt of the specified amount.
Step 4
If the debtor continues to evade payment, the bailiff-executor, according to the law, is obliged to act as follows: to issue a resolution on the collection of the enforcement fee, which is 7% of the amount of the administrative fine. Then, as a compulsory measure, impose a penalty on the debtor's property or on his wages, funds in bank accounts, shares and other securities.
Step 5
It must be remembered that failure to pay an administrative fine is also an administrative offense, which entails either the imposition of a double fine or arrest for up to 15 days. Therefore, it is better not to tempt fate and if the decision to impose a fine has entered into legal force - to pay it.