Who among today's youth does not dream of becoming famous? Is it just lazy. However, among them there are those who want to get on the TV screen and spend as little effort as possible. However, even in this case, you will have to sweat.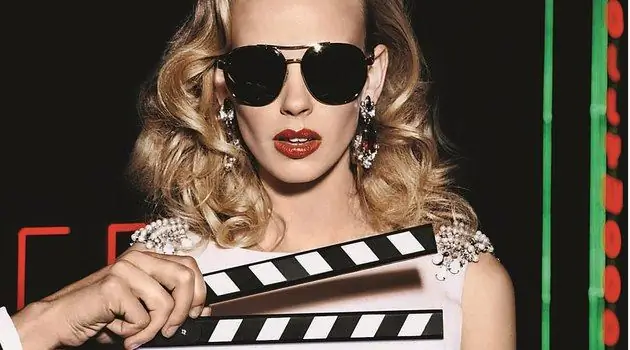 Education
To start a career as a film actor, now you don't even need an education. However, it will not be superfluous. And if you have not graduated from the theater department of any educational institution - at least attend acting courses at theaters or academies. Find out what you are capable of, talk to teachers about what you should work on. You should also choose acting courses wisely, relying on status, reviews and materials.
Portfolio
To get on the screen, you need to go through castings. To apply for them, you must have an acting portfolio. It consists of your physical data as well as your experience on stage and screen in chronological order. It is imperative to have several studio photos - portrait and full height (mandatory minimum). You can order a photo session or select photos with your work as an actor or model. Pictures should be diverse.
Show-reel is popular now. This video is no more than three minutes long and contains a selection of your roles on stage and screen. If you have materials, you can order it from professionals or try to make it yourself, relying on quality examples.
Castings
When applying for casting - carefully read the terms and conditions. Do not under any circumstances participate in projects where you are asked to pay money to be watched by the director or casting director. In most cases, this is taking away money. Also, when submitting a questionnaire, make sure that your parameters correspond to those requested - appearance, age, weight, etc.
If you were invited to a casting, try to find out in detail about the project, whether you need to prepare some material or learn a given text. Ask about the appearance.
Experience
If you are an actor with no experience, try yourself in non-commercial projects - short films, viral advertising, amateur films. However, keep an eye on the quality of your footage.
Perhaps it will not be superfluous to participate in any talk shows where there is an opportunity to ask a question or act as an expert.
Very often, young directors are looking for novice actors to shoot their thesis. Participation in such jobs also provides invaluable experience and excellent opportunities for communication and professional development.
General Tips
In order to "shoot" one day - sometimes you need many years of painstaking work on yourself. There are times when you can get lucky once, but you can't stop there. If you take up some business, then it needs to be brought to the end.