Labor relations between an employer and an employee are defined by the Labor Code of the Russian Federation as the performance by an employee of labor duties for a fee set by the employer. The condition of paying for labor is a key point, therefore, non-payment of wages is a violation of the legally established rights of the employee. Practice shows that a statement of claim for non-payment of wages on behalf of an employee filed with a court is an effective way of influencing the employer.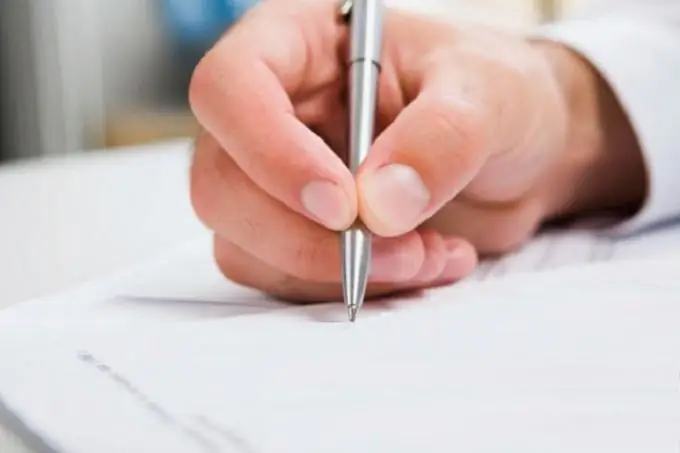 Instructions
Step 1
Such a statement will need to be drawn up in two cases: if, upon dismissal, the employer did not pay you wages or did not pay you in full, and when the employment relationship continues, but wages are delayed or not paid. Failure to pay salaries in a period exceeding three months is already classified by the Labor Code of the Russian Federation as a criminal offense and an appropriate punishment is provided for it.
Step 2
When deciding to contact law enforcement agencies (police department, court or prosecutor's office), please note that claims for individual labor disputes have a special limitation period. It is equal to three months that have passed since the day when the employee became aware of the violation of his rights.
Step 3
The statement of claim for non-payment of wages must meet the requirements established for the claim proceeding. In it, you must fully indicate the participants in the labor dispute: your last name, first name and patronymic, your passport data and registration address, as well as the full name of the employer, the address of his legal registration.
Step 4
Indicate in the application for how long your wages were delayed by the employer and give a calculation of the total amount owed during this period. You may also include the amount of non-pecuniary damage caused to you in the amount claimed. Confirm your requirements stated in the application with the relevant legal regulations.
Step 5
At the end of the text of the statement, give a list of documents attached to it, which serve as confirmation of the facts stated in it.