If you have tried all the ways to resolve the conflict that has arisen peacefully, and have not achieved a positive result, the next step is to go to court. Preparation for the proceedings should begin with the preparation of a statement of claim, while observing the requirements specified in the Civil Procedure Code of the Russian Federation.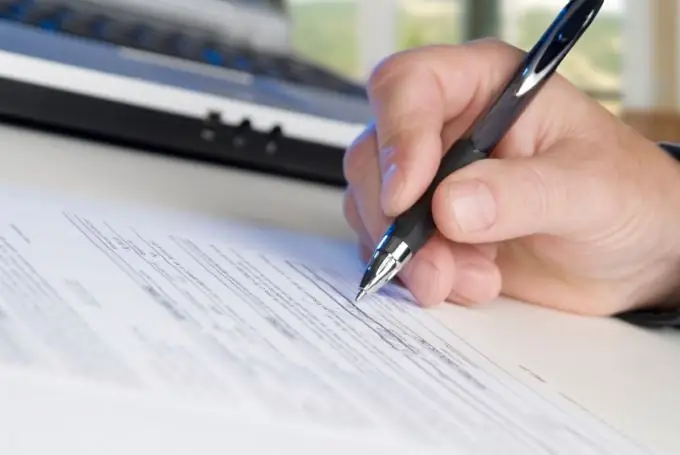 Instructions
Step 1
Start writing your statement by stating the events in chronological order. Describe the situation that has arisen in as much detail as possible - this will help strengthen your position in court. Try not to leave a feeling of incompleteness when reading the document.
Step 2
Description of each new event, start with a new paragraph, observe the logical sequence and interconnection of events. Once you start talking about one event, do not move on to another until you have detailed the circumstances of the first.
Step 3
Without referring to specific laws, just describe the events and clearly state your requirements. In the process of preparing for the court session, the court will independently determine the rules of law that will need to be guided by when deciding issues related to your case.
Step 4
In the statement of claim, be sure to indicate the name of the court to which it will be filed, the names of the plaintiff and the defendant, their home addresses or location, if an organization acts as the plaintiff and defendant. If the application is to be made by a representative, please include the name and address.
Step 5
Indicate, as a result of which the rights, freedoms and legitimate interests of the plaintiff and his claims were violated. Describe the circumstances on which the plaintiff's claims are based and the evidence supporting them. If the claim is subject to assessment, calculate the amount of money to be challenged or recovered, indicate the cost of the claim.
Step 6
Make a list of documents that will be attached to the application, indicate the phone numbers, addresses and other coordinates of the plaintiff, the defendant and their representatives. Sign the statement of claim by the plaintiff or his authorized representative.
Step 7
Attach copies to the application according to the number of defendants and third parties, a power of attorney for a representative, documents confirming the circumstances on which the plaintiff's claims are based, as well as documentary evidence of the payment of the state fee.