Some employers enter into temporary contracts with employees, for example, for seasonal work. It often happens that the manager is interested in keeping this employee at home, that is, concluding an agreement with him for an indefinite period. Of course, personnel workers may have a question: how to do this, more precisely, how to transfer an employee from temporary work to permanent work?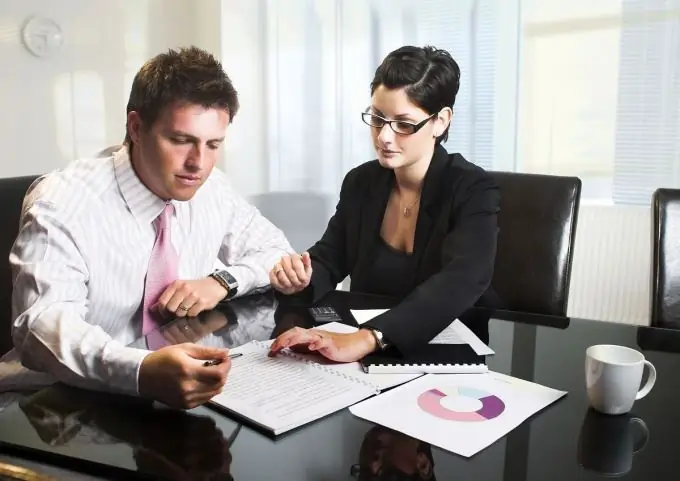 Instructions
Step 1
First, it should be noted that dismissal in this case is not necessary, the transfer is enough.
Step 2
Ask the employee to write a statement addressed to the manager with a request to transfer to a permanent job. He must also write down the position, period of work in the document. The application must be completed before the expiration of the term of the temporary employment contract. Otherwise, you will have to apply the dismissal procedure, which means that the length of service for vacation will be calculated from scratch.
Step 3
Then issue an order to transfer the employee to a permanent basis, also indicate in the document the period of his temporary work, the expiration date, conclusion and number of the employment contract.
Step 4
After that, enter into an employment contract for an indefinite period. Write down the position, salary, working conditions and details of both parties. At the end, sign, give the document to the employee for signature, then seal the accuracy of the above information with a blue stamp of the organization's stamp. Draw up an employment contract in two copies, transfer one of which to the HR department, and give the second to the employee himself.
Step 5
Next, you need to make an entry in the employee's work book. To do this, put down the serial number, date. Next, write that the employee has been transferred to a permanent job, then put down the order number.
Step 6
After that, you need to issue an order to change the staffing table and vacation schedule. Based on this document, make changes to the above forms.
Step 7
In the event that an employee worked for you as an external part-time employee, he must quit his previous job or transfer to you with a transfer. To do this, you can write a certificate stating that you agree to accept this employee for a permanent job. The second employer will make a translation based on it.