In the store, you measured it, carefully examined it for "even stitching" and the country where the fittings were produced, and even called your mother, they say, take it or not. Bought, but at home you didn't like the product. How to return it and get the money back?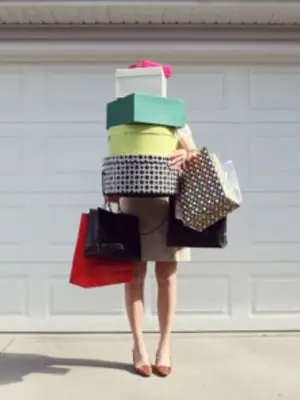 Instructions
Step 1
Rule one - do not rush to tear off the tag from the purchased item, even if it prevents you from understanding whether the item fits or not. If the label is cut off, the store will not accept the product back. According to the logic of the seller, in this suit, for example, you could go for a couple of workouts and only then refuse it. So, the tag is in place.
Step 2
Rule two - you have exactly two weeks to return from the date of purchase. So come on any convenient day for your money. An important point: in some stores there is an announcement that goods for return are accepted only at certain hours. In order not to waste your nerves and once again refer to the Law "On Protection of Consumer Rights", pay attention to this information before buying.
Step 3
Rule three - check. Everyone knows that a fiscal document is necessary for a refund operation, but if you have lost it in such a way that "neither the firemen nor the police can find it, do not rush to get upset. In the same law, there is article 25, which states: "The absence of a sales or cash receipt does not preclude the possibility of referring to witness testimony." That is, the burden of proof that you bought a suit in this store and as recently as the day before yesterday lies with you, but if you went shopping with your friends, and the senior manager is loyal, you will return the money.
Step 4
Rule four - passport. The goods will not be accepted without the main civil document. You will need to write an application for the return, and passport details are required there. In the column "reason for return", you can write whatever you want, but it is enough to limit yourself to the standard: "Does not fit in size and color."
Step 5
And finally, a bank card. If you paid with a credit card, be sure to take it with you! In the case of a non-cash transaction, money is transferred only to the card. It will be connected to the terminal and returned. The money will be returned within 14 days. There is no need to wait for cash, it will be issued immediately.
Step 6
A tracksuit and many other things can be returned to the seller for one reason - "not happy". However, the law establishes a group of goods that cannot be returned and exchanged or are subject only after an examination and confirmation of the presence of a defect (the latter is more related to technology). These include underwear, computers and cosmetics.