The fastest and most convenient way to find out about the readiness of your passport is via the Internet. Many FMS departments also provide this information by telephone or post lists.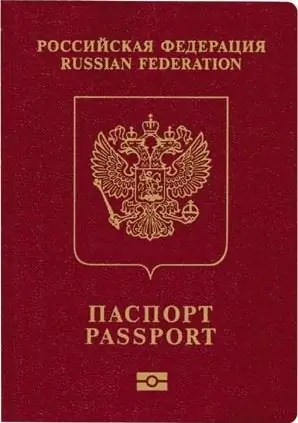 It is necessary
- a computer;
- access to the Internet;
- number and series of the passport or birth certificate of a child under 14 years old;
- telephone.
Instructions
Step 1
You can find out about the readiness of your passport on the website of the regional department of the FMS of the Russian Federation of the constituent entity of the Federation, in which you received a package of documents. For this, a special online service is provided there. The search in the document base is carried out by the series and number of the internal passport or the birth certificate of a child under 14 years old.
Step 2
Open the home page of your regional FMS website. The link to the service for checking the readiness of passports can be directly from there. Otherwise, look for it in the sections "Electronic services", "Online services" and the like.
Step 3
On the page that opens, you will see two forms provided for verification by an internal passport and a birth certificate. Depending on the situation, select the one you need and enter the series and document number in the fields provided for them.
Step 4
Click on the "Check" button. If your passport is in operation, the service will give you information on what stage the process is at.
Step 5
You can also find out the phone number by which information about the readiness of the passport is provided on the website of your regional FMS.
If, in the department of the Federal Migration Service where your document is produced, lists are posted with the data of people whose foreign passports are ready to be issued, you must come and see the necessary information about yourself.