The Constitutional Court is the highest judicial body that must exercise control over the compliance of laws and regulations with the current Constitution of the Russian Federation. This legal body has been operating in Russia for 21 years. The court's specialists consider hundreds of applications per year. However, not all of them are written correctly.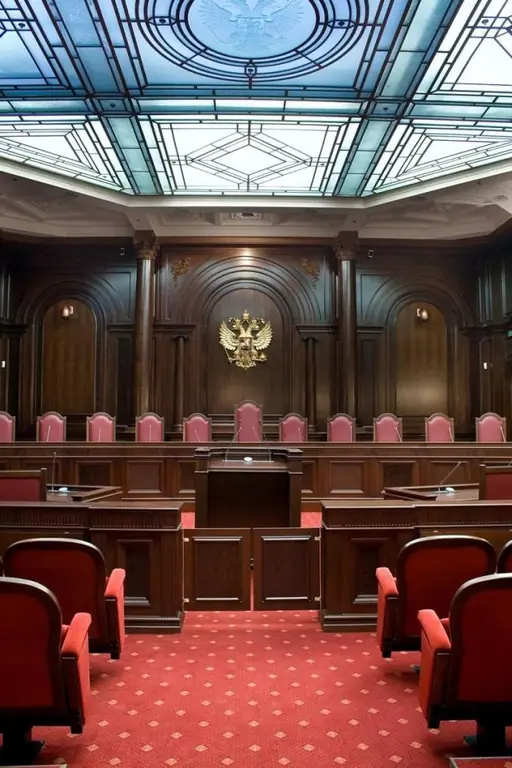 Instructions
Step 1
An appeal to the Constitutional Court of the Russian Federation is formalized as follows. First, write a cap that indicates the name of the judicial authority where you are applying, i.e. Constitutional Court of the Russian Federation. Next, indicate the applicant and full information about him - initials, postal address, preferably with a zip code.
Step 2
If the appeal is made not from a private person, but from an organization, then in the line in which it is necessary to indicate information about the applicant, write the information of the person authorized for this complaint. Be sure to include his title.
Step 3
Next, describe what the essence of your appeal is. This should be information about the name and legal address of the state body that made the controversial decision or issued the act or document that needs verification. As for the next point, consult a competent lawyer, since then you need to indicate those articles and provisions of the Constitution that, in your opinion, have been violated. Actually, this will be the explanation why you went to a higher court.
Step 4
To make it easier for the court to work with your application, be sure to indicate as much detailed information as possible about the disputed document - the name, number, date when it was adopted, the source of publication and other information that you know about this paper.
Step 5
Clearly, in detail and concisely write down the position of the applicant on this issue. But keep in mind that all your arguments must be supported by appropriate references to certain legal acts or articles of laws. Next, specify your requirements. As a conclusion, indicate the list of documents attached to the appeal that testify in your favor.
Step 6
As the attached documents, you can use the text of the act, which should be subject to verification; power of attorney, if the interests of the plaintiff are represented in court by an authorized representative; a receipt for payment of the state duty; translated and certified documents, if the complaint or the materials attached to it are written in a foreign language.
Step 7
All these papers must be attached to the application both in the original and in copies in the amount of 30 pieces if they are submitted from a legal entity. For citizens, the number of copies has been reduced to 3 pieces.
Step 8
The amount of the state duty payable is 300 rubles.