Upon receiving an education, students are sent for an internship in a company. Some educational institutions provide for an independent search and selection of a company where the trainee can get practical skills. When registering students for a position, be guided by Chapter 32 of the Labor Code of the Russian Federation. The specifics of entering into an employment relationship depend on the type of contract that is drawn up with the student.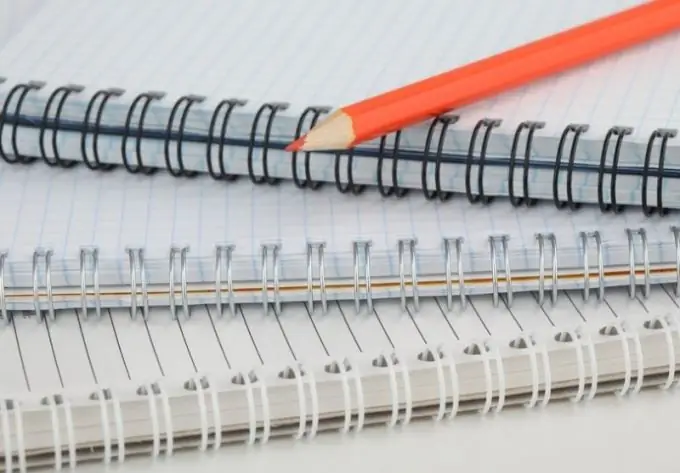 It is necessary
- Labor Code of the Russian Federation;
- trainee documents;
- referral to work;
- order forms (form T-1);
- form of a personal card;
- work book form.
Instructions
Step 1
Internships in enterprises are of the utmost importance to students. It provides for the acquisition of skills and payment for their work. At the institute, as a rule, a referral for an internship (practice) is issued. The document indicates the name of the organization where the student will have the opportunity to fulfill their official duties.
Step 2
Accept a job application from the student. The document prescribes a request for registration of labor relations, and the title of the position is indicated approximately like this: "trainee - assistant electrician." In some cases, the student is accepted by the student if there is a corresponding agreement.
Step 3
Make a contract with the trainee. Use the sample form for this. You have the right to conclude a fixed-term or apprenticeship contract. When drawing up a fixed-term contract, set a salary for the intern in accordance with the remuneration prescribed in the current staffing table at the company. When there is an apprenticeship agreement, the performance of the labor function must be paid in an amount not less than the minimum wage for work, which is enshrined in the acts of the regional government.
Step 4
Draw up an order. When there is a fixed-term employment contract, issue an order using the T-1 form. In the case of an apprenticeship agreement, draw up a job placement order. This is enshrined in Chapter 32 of the Labor Code of the Russian Federation. Familiarize the trainee with the administrative document, certify the order with the signature of the manager.
Step 5
Get a personal card for the trainee. In case of a fixed-term employment contract, make an entry in the student's work book, having previously filled out the document form. If there is an apprenticeship agreement, there is no need to record the internship. This is enshrined in legislation.
Step 6
In some cases, an apprenticeship contract is concluded together with an employment contract. This is one of the forms of relations with the employer, when the record of the work is recorded in the work book. At the same time, he pays for work in the amount that is established for this position according to the staffing table.