Registration and deregistration is regulated by government decree No. 713. When discharging a former son-in-law from an apartment, it is necessary to take into account the grounds on which he was registered in it.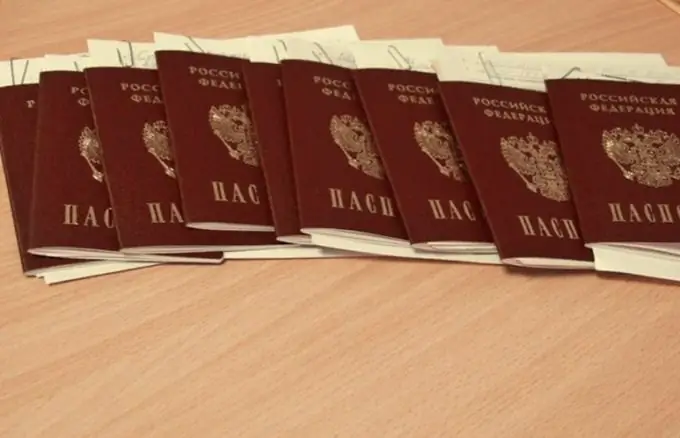 It is necessary
- application;
- power of attorney;
- court statement;
- passport.
Instructions
Step 1
If your son-in-law was registered in the apartment temporarily and at the same time you are the owner of the home, contact the FMS personally with a statement on the basis of which the registration will be canceled ahead of schedule.
Step 2
With temporary registration, you may not even contact the FMS, since the registration will automatically end as soon as the deadlines specified in the application have expired.
Step 3
Your ex-son-in-law must personally contact the FMS if he was permanently registered. At the migration service, he will fill out an application in the presence of an authorized officer in charge of registration and deregistration, present his passport, which will be stamped with a deregistration stamp. Also, your son-in-law will be given a departure sheet, which he will present when he registers at a new address.
Step 4
If your son-in-law cannot personally apply to the FMS, he has the right to issue you with a notarized power of attorney, and you will discharge it without your personal presence. Most often, even this is not required, since any citizen can apply to the FMS at a new place of residence, write an application for registration. Migration officers will make a request for an extract at the old address.
Step 5
In the case when the son-in-law does not sign out himself, does not issue you a notarized power of attorney, you do not know his whereabouts, if he has not lived in the apartment for a long time, you will have to apply to the arbitration court and write out the son-in-law on the basis of a court order.
Step 6
In addition to the statement, you will need to provide evidence that the son-in-law does not live, does not participate in the payment of utility bills, and his whereabouts are unknown.
Step 7
As an evidence base, you can use the testimony of neighbors, your family members. If your son-in-law is convicted or placed in a psychiatric clinic, nursing home, show a copy of the court order, medical certificate.