Health problems can appear in every person, regardless of their social status. Free medical care is provided to anyone with a health insurance policy. If you are unemployed, you can apply for this policy yourself.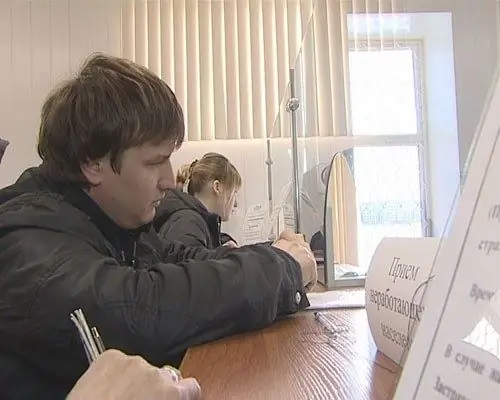 It is necessary
- passport;
- insurance certificate of compulsory pension insurance;
- employment history.
Instructions
Step 1
Choose an insurance company at your place of residence that operates in the compulsory health insurance system. Call this company in advance. Specify at what time, in which office and with what documents you need to apply to obtain a medical policy.
Step 2
Come to the insurance company at the appointed time. Take your passport, work book and pension certificate with you. Contact the insurer with the documents, you will be given an application for the issuance of a policy, fill out the application form. On the day you apply, you are required to issue a temporary certificate for receiving medical care and set the day for issuing the policy (usually 30 calendar days from the date of application).
Step 3
Get ready for your medical policy on the appointed day. When you receive the policy, specify the period of its validity and ask a question about extending the policy. All services for issuing a policy and a temporary certificate for receiving medical care are provided by the insurer free of charge. The policy is valid for 1 year.
Step 4
If, upon dismissal from your previous job, you did not pass your medical policy, but applied to the clinic after your dismissal, then you will not be accepted for free under such a policy. The fact is that organizations submit lists of dismissed to their insurance companies, and your policy will be on the list of invalid ones. Policy information is updated in registries once a month. You, of course, may be lucky if, for various reasons, the policy is not included in such a list. In this case, the clinic will admit you free of charge, but the cost of your admission will not be reimbursed to the doctors.