Managing the work of a department is impossible without planning, especially for those companies whose activities are related to production or trade. A competently drawn up work plan of the department makes it easier to monitor the implementation of its indicators and allows you to get full return from each employee of the department. Plans can be drawn up both with a long-term perspective - for a year and a quarter, and with a short-term perspective - operational plans for a month, a week and a day. But the basis of the department's work is a long-term plan for the year.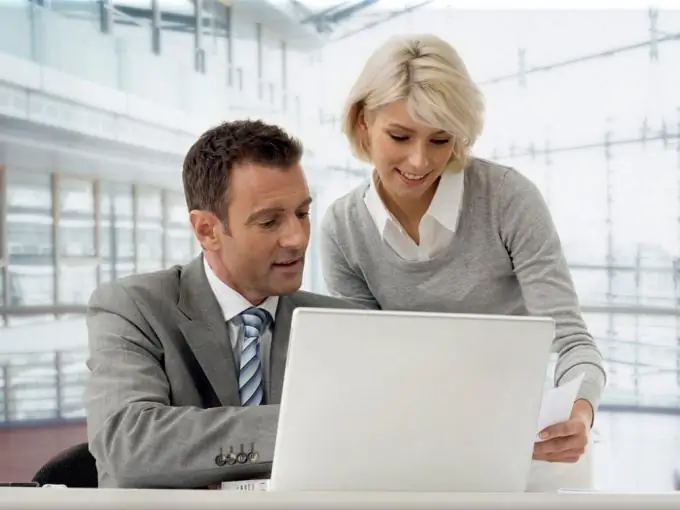 Instructions
Step 1
Interview the heads of departments and draw up an analytical report on the work of the department over the past few years based on the data received from them. For reliable statistics, the analyzed period should be at least three years. Analyze the dynamics of the department, using the characteristic indicators of its work, develop realistic goals.
Step 2
Compare the obtained indicators with those that exist at the moment. Based on this data, formulate the goals and objectives of the department for the year. Think about how realistic it is to increase production rates, and how this can be achieved. If you plan to increase them by a couple of tens of percent, then in this case you can do only by intensifying efforts, but if you have planned to increase the main indicators much, then to achieve them you need to think over and seriously transform the entire production process, which should also be reflected in the plan.
Step 3
Schedule the implementation of the plan in terms of timing, taking into account seasonal factors. If the work of the department is connected with how the suppliers will work or with the deadlines for fulfilling third-party contracts, take this into account as well. Assign responsibility for each item in the department's work plan.
Step 4
Remember that lack of regular supervision makes work a chore. To make your plan a reality, schedule regular reviews and reporting by line managers. Reporting will provide you with real department management.
Step 5
Familiarize the heads of departments with the work plan of the department, on the basis of which they should draw up their individual annual plans. Correct and finalize the plan based on feedback from subordinates and those plans that will be provided to you by department heads.