The system for writing reviews about the work of a company that works with buyers, clients or customers allows feedback between them and enterprises - suppliers of goods or services. In this case, the review reflects the consumer's opinion on the quality of the services provided, maintenance and service. It is especially pleasant to write a positive review.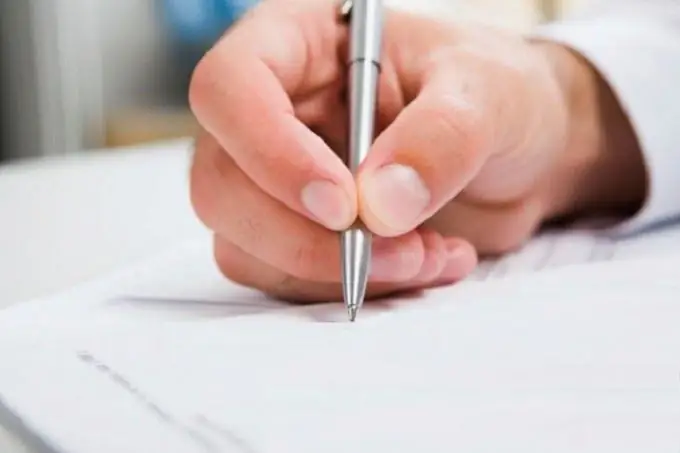 Instructions
Step 1
There is no unified form for writing a positive review, but since, as a rule, you evaluate the work of not a private person, but a company that has provided you with a product or service, you should adhere to a business style when designing and writing it. You can write a review as an independent document and send it to the address of the company or leave it in a special book of reviews, which should be in every company working in the service sector. Many companies today already have their own Internet sites, where it is also possible to write and leave your feedback on the work of the company and its personnel.
Step 2
In the introduction, write information about yourself that gives credibility to the feedback left: last name, initials. Indicate the city in which you live. Since you are going to leave positive feedback, which does not imply the adoption of any measures, the address and contact numbers do not need to be provided.
Step 3
Write about how the cooperation with this company and its staff took place, indicate the date and the reason that made you contact it. Describe in detail those moments that impressed you and made you note the high quality of the service. You can arrange them in the form of a list.
Step 4
It is good if you remember and indicate in your positive review the names and surnames of those employees who directly served you. List them in your positive review. This will give the management of the company a reason to stimulate them personally and will undoubtedly be pleasant to the employees of the company, whose work you liked so much.
Step 5
Thank them for the quality of service and your good mood. If you have any wishes, then express them too. Mention that you will now become their regular customer, client or buyer, and will also recommend the services of this company to your friends and acquaintances.