If an employee of the company changes his personal data, in particular his surname, he should write a corresponding statement. The head of the enterprise must issue an order, on the basis of which personal data are subject to editing in the work book by personnel officers.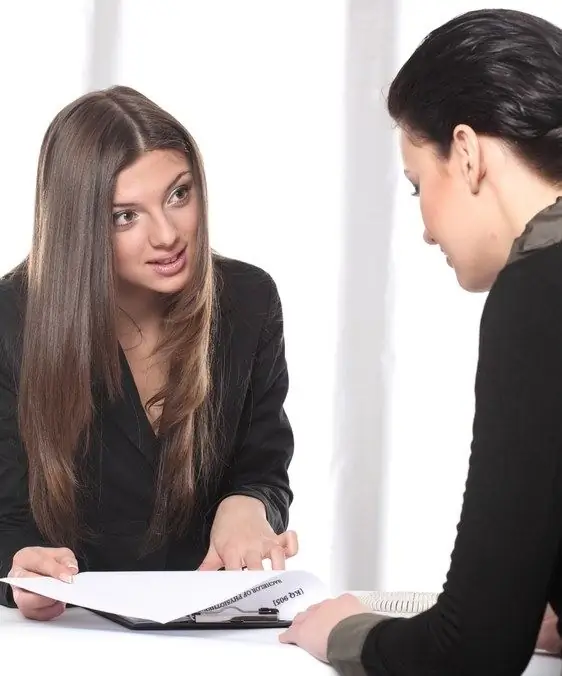 It is necessary
- employee documents;
- HR documents containing personal data;
- order form;
- documents of the enterprise;
- seal of the organization;
- Rules for keeping work books;
- Labor Code of the Russian Federation.
Instructions
Step 1
An employee who has married and changed her last name to that of her husband must write a statement in any form. In it, she needs to express her request to change the personal data in the work book and other documents containing personal data. The application must state the reason why it should be done. The basis in this case will be a marriage certificate and a passport, copies of which the employee must attach to it. The written application should be sent to the first person of the company for review. In case of a positive decision, the director needs to affix a visa containing his signature and date.
Step 2
The head of the company should issue an order to amend the documents containing the personal data of the employee. The order is assigned a number and the date of compilation is indicated. The previous personal data of the employee is indicated. The new surname is entered, to which the employee changed the old one. In the administrative part of the order, the reason for which this document is drawn up is written. It should be based on a marriage certificate, passport. Responsibility for the execution of the order should be assigned to the employee of the personnel department. The directive document is certified by the director of the organization with his signature. Introduces the order to the employee who changed her last name. She needs to put a personal signature, date.
Step 3
In the work book of an employee, on the title page, her previous surname should be crossed out with one thin line so that it can be readable. Enter the new surname of the employee next to the crossed out in the empty space. It is allowed to write it on the right side or over the old data. On the spread of the work book after the last entry, you need to put a serial number, date. In the information about the work, indicate in quotation marks the previous and current surnames, as well as the fact of changing the first name to another. To certify the entry with the signature of the person responsible for maintaining, storing, accounting for work books, with the seal of the enterprise. And to familiarize the employee with the changes made.