Driving without a driver's license is one of the most serious violations and is punishable by various penalties. Since the beginning of 2014, changes have been made to the table of penalties.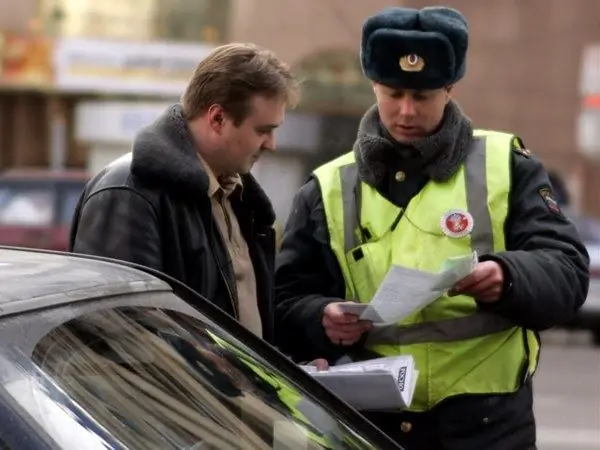 According to the law, only adult citizens who have passed the appropriate training and have successfully passed the exams at the road inspection can drive a car. Confirmation of this fact is a driver's license - a document, the presence of which must be checked by the traffic police inspector. The lack of rights while driving is a violation of public order and threatens the culprit with various penalties.
Fines for persons who have lost or forgotten their rights
If the driver's license accidentally remains at home or at work, the driver will have to pay a minimum fine of 500 rubles, which is provided for in the first part of Art. 12.3 Administrative Code. In some cases, traffic police officers have the right to detain a car until all the circumstances are clarified.
Theft or loss of a driver's license is a special case. After discovering the loss, the driver must inform the registration office as soon as possible, where he will be given a temporary license. You can use them until you receive a permanent certificate. You cannot drive a car without a temporary license, since the driver in this case is the same violator as a person who has been deprived of his license.
Punishment for driving without a license in the event of their absence or expiration
Severe penalties threaten those who do not have a driver's license at all and still get behind the wheel of a vehicle. Such persons, in the event of arrest, are obliged to pay a fine of 5,000-15,000 rubles. In addition, traffic police officers have the right to send the car to an impound parking lot. If a person who has previously been deprived of his driver's license is driving, he faces one of the following penalties:
- a fine of 30,000 rubles;
- correctional labor for 100 - 200 hours;
- administrative arrest for up to 15 days.
Administrative arrest cannot be used if the violators are: a minor, a disabled person of 1 or 2 groups, a soldier, a pregnant woman or a woman with children under the age of 14.
It is forbidden to transfer control of a vehicle to a person without a driver's license. The fine in this case is 3000 rubles.
The driver's license has a limited validity period of 10 years. If the driver did not take care of its extension, he will have to pay a fine from 5 to 15 thousand rubles. In other words, a driver with an expired license will incur the same punishment as a person without a driver's license.
The owner of an expired license may not rush to replace it only in one case: if he does not plan to drive a vehicle in the near future.
The tightening of penalties in 2014 is a serious reason not to violate traffic rules and to have all the necessary documents with you.