If a child is born out of an official marriage, then the child's father may not be included in the birth certificate. To avoid this, paternity can be established with the consent of both parents.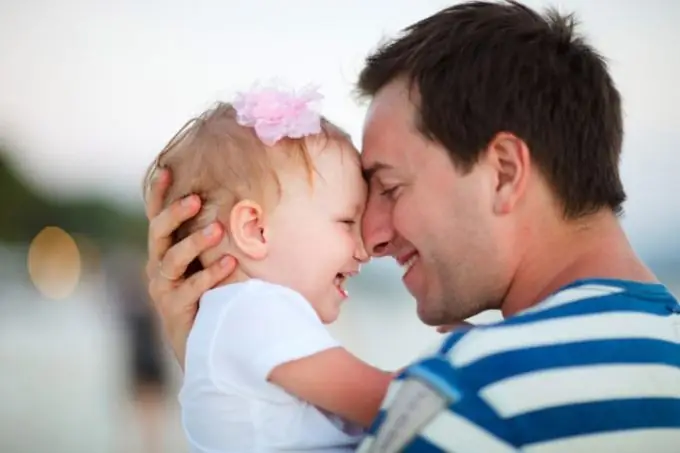 Establishing the paternity of a child is possible only if dad and mom want it. The desire of one of the parents is not enough.
To document the establishment of paternity, the mother and father must contact the registry office. Below we will consider what documents you need to bring with you.
- passports of both parents, it is advisable to take also copies of these documents;
- application for establishing paternity from both parents;
- a child's birth certificate (and its copy) if it was received earlier and there is a dash in the "father" column.
- a certificate from the maternity hospital about the birth of a child, it is needed if paternity is established simultaneously with the registration of a birth certificate.
The application form can be obtained from the registry office. Please note that initially the child is assigned the mother's surname, and after that, at the request of the parents, the father's surname is given. Please consider this when filling out the application.
It is more convenient to issue a paternity certificate in the presence of the Pope. If the father cannot, for any reason, come to the registry office with the child's mother, he can prepare a notarized copy of the passport and sign the application in the presence of a notary. In this case, the mother will be able to formalize the establishment of paternity on her own.