The age at which a Russian citizen can receive an old-age pension is 55 for women and 60 for men. However, the local branch of the Pension Fund of the Russian Federation should be contacted several months before the birthday, especially for those who have changed jobs several times.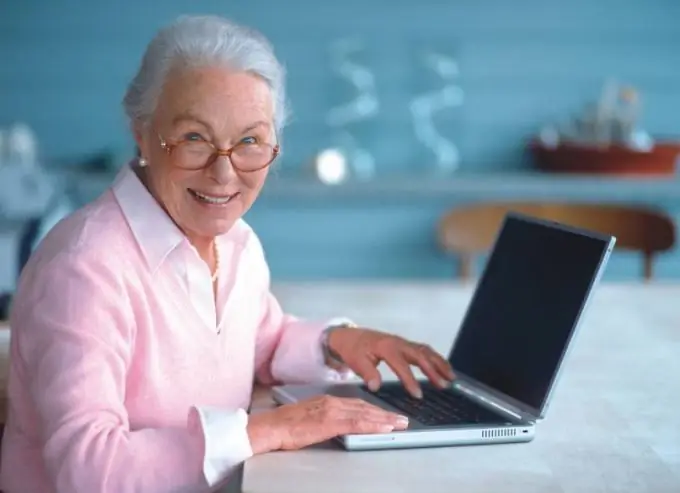 It is necessary
- identification:
- employment history;
- a document on the average monthly earnings for the last years or 60 months in a row during employment.
Instructions
Step 1
The documents required for applying for an old-age pension are indicated in the List of documents required for establishing a labor pension. This list is regulated by two federal laws - "On labor pensions in the Russian Federation" and "On state pensions in the Russian Federation",
Step 2
The main identity document in Russia is a passport. It contains all the necessary data, including citizenship. It is also necessary to submit to the Pension Fund a document confirming work experience, that is, a work book. An individual entrepreneur can also present a certificate of registration. If you changed your first name, patronymic or last name, do not forget to submit a document about this, that is, a certificate of marriage, divorce or change of last name. Those who have a record of full-time studies in a higher or secondary educational institution in their work book may also need a certificate from a university or technical school. It is needed to confirm the continuity of experience. The amount of the pension is also affected by parental leave. The document confirming the presence of a child is a birth certificate.
Step 3
In addition to basic documents, you may need the following:
- certificate of disabled family members;
- confirmation that disabled family members are at your expense;
- document on disability and degree of disability;
- certificate of the place of stay or residence on the territory of Russia.
A certificate confirming the presence of dependents is issued by the local government.
Step 4
Originals and copies of documents are provided to the Pension Fund. Some documents are drawn up on state standard forms. This is determined by federal law.
Step 5
Confirmation of information about the average monthly earnings is an extract from the personal account in the pension insurance system, if earnings are taken after the registration of the future pensioner in the state pension system, that is, after 2002. If the average monthly earnings are taken for any 60 months of employment, confirmation is a certificate issued by the employer or government agency.
Step 6
Entries in the work book must be drawn up in accordance with the law. This primarily concerns fixes. If an employee of the Pension Fund has doubts about the correct date of employment or dismissal, he may ask for an archival certificate confirming the information. An employee of the Pension Fund can send a request himself or ask you to receive a certificate in person. Personal contact takes less time than correspondence.