It is the lease of premises by small and medium-sized businesses that do not have a large start-up capital that makes it possible to start their activities. But sometimes there is a need to early terminate the lease agreement. In order to painlessly perform such an operation, it is necessary to adhere to some legal aspects, both when concluding and early termination of a lease agreement.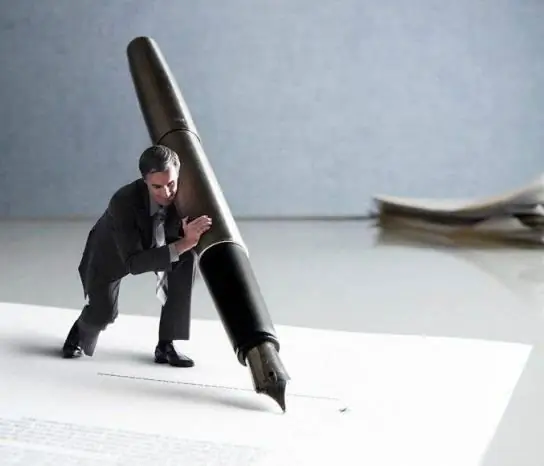 It is necessary
premises lease agreement
Instructions
Step 1
Enter into an open-ended lease: It is advisable, if an early termination of the lease is envisaged, to enter into an open-ended lease. In this case, it is enough to notify the landlord or tenant of the intention to terminate the contract three months in advance. Then the reasons for termination have no legal significance.
Step 2
Indicate in the contract the exact date of its termination: If a fixed-term contract has been drawn up, i.e. with an exact indication of the date of termination of the contract, then a good reason is required for its termination. Therefore, it is necessary to indicate in the agreement all the reasons why the agreement may be terminated, based on Articles 619 and 620 of the Civil Code of the Russian Federation, which provide all the grounds for terminating such an agreement. In addition, it may also be necessary to draw up an act of acceptance and delivery of the premises so that the landlord and the tenant disperse without mutual claims, which greatly simplifies the procedure for terminating the contract.
Step 3
Submit an application to the arbitration court: In order to achieve an early termination of the lease of the premises, it is necessary to submit a statement of claim to the arbitration court, which indicates all the reasons that led to such a decision. Then the judge will independently determine the rationality of the termination of this agreement.
Step 4
Conduct an analysis of violations of the contract: Based on the analysis of the practice of arbitration courts, it follows that in most cases the court will be won in favor of the plaintiff if the following violations take place: - The rented premises are not used for the purpose specified in the contract;
- The tenant does not keep the premises handed over to him in proper form and certain damage has been brought to him due to negligence, for this, an appropriate document is drawn up, as an act of acceptance and delivery of the premises;
- If it is revealed that there is a sublease, if it was not stipulated in the lease agreement.