In Russia, every foreign citizen must register at the place of stay within three working days. Russians can stay without registration in a residential building that is not their main place of residence for three months, after which they are also required to register. The registration procedure is facilitated by the possibility of sending the application and all the necessary documents by mail.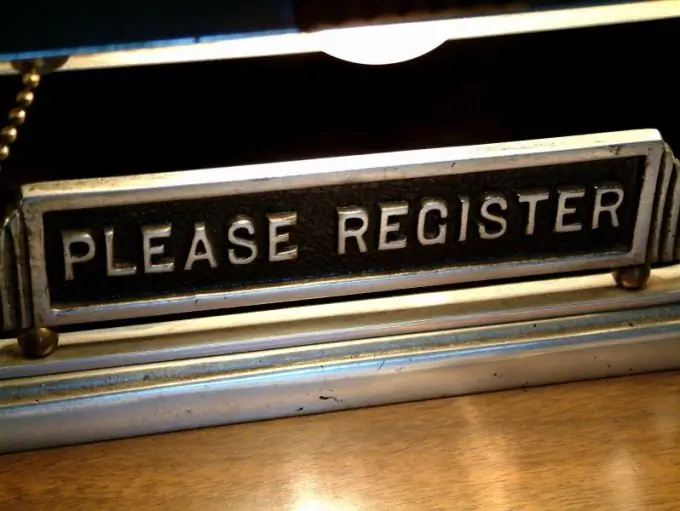 It is necessary
- passport;
- visa, migration card (for foreigners);
- application;
- notification.
Instructions
Step 1
Registration of foreign citizens is of a notification nature. The Russian Post offices accept two types of notifications from foreign citizens for sending to the territorial bodies of the FMS. All documents are sent by registered mail with a declared value and a list of attachments. The cost of the service is 118 rubles, in addition, you must pay for the postage according to the current tariffs. The sender must present an identity document.
Step 2
Notification of the arrival of a foreign citizen is sent in case of a stay in Russia on a visa. The notification form is filled in in duplicate, copies of the passport, visa and migration card are attached to it. After checking the notification, the operator issues a receipt, an inventory of the attachment and a tear-off notification coupon with a postmark on it.
Step 3
Notification of confirmation of residence of a foreign citizen must be sent to those who have a residence permit. The form is filled in one copy and handed over to the operator for verification with the presentation of a passport, as well as a residence permit. After sending the notification, the sender is given an inventory of the attachment, a receipt and a stamped tear-off notification form.
Step 4
Russian citizens can send an application for registration at the place of stay by mail. To do this, in addition to the statement signed by the homeowner and the applicant, you must provide a copy of your passport and a notarized copy of the document on the basis of which you are going to live in this room (for example, a lease agreement), as well as address and statistical arrival sheets.
Step 5
If desired, the registration certificate can be issued in a subdivision of the registration authority or sent by mail to the address of the residential premises in which you registered. The owner or tenant of housing is also sent a written notification that a citizen has been registered in his dwelling.