Brand (trademark) - recognizable and legally protected symbols of any product or service. Successful companies almost always face the question of registering their own brand.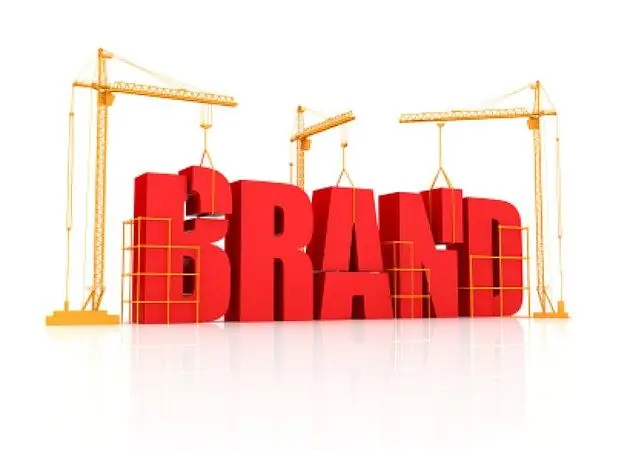 Types of brands and the purpose of their registration
The brands on the market are diverse. Among them, in particular, one can distinguish:
- verbal (Deutsche Bank);
- arbitrary designations (Coca-Cola, Sony, Nikon, etc.);
- registered (Ford, Hilton);
- alphabetic (GM, FIAT);
- pictures (Lacoste);
- sound (Nokia);
- containing elements (star for Mercedes-Benz).
Brand development is carried out based on the goals of positioning products in the market. It contains the main iconic elements of an industry or firm. As a rule, before registration, brands are tested in front of buyers for their compliance with the company. This analysis is often carried out through focus groups. All brands have two characteristics. They always have a distinctive ability and should not mislead the consumer.
The most expensive brands today include Coca-Cola, Apple, IBM, Google, Microsoft, GE, McDonald.
The main reason why companies develop and register their own brands is the need to customize their own products and services. The use of original designations is one of the most effective ways of marketing promotion.
A recognizable trademark allows consumers to identify a product. Often, buyers are willing to pay more for a well-known brand. The presence of a brand is a kind of quality guarantee for buyers.
Stages of brand registration
In Russia, Rospatent is responsible for registering brands. It receives thousands of registration applications every year. An examination of the declared brand is carried out before registration. So that you are not denied registration, you must first check the brand against the database of previously registered marks. For this, a search is carried out in the Rospatent database to identify similar designations. If necessary, revision of the trademarks is carried out.
The brand registration procedure is strictly regulated by law and includes a number of stages. Initially, an application for registering a brand is formed, and a state fee is also paid. The list of additional documents is spelled out in the Civil Code of the Russian Federation.
Then Rospatent examines the filed application. As part of a formal examination, specialists check the compliance of the submitted documents with the requirements of Russian legislation. According to the results, the applicant is denied consideration, or his application is accepted for work.
Illegal use of a company's trademark entails civil, administrative and criminal liability.
At the next stage, an examination of the claimed designation is carried out for its originality and lack of similarity with other elements.
After successful completion of state registration, the applicant is issued a certificate for the brand. It confirms the exclusive rights of the company to intellectual property in the form of a trademark. It remains only to put it on accounting as an intangible asset of the enterprise. You can register a brand yourself, or through intermediaries, for example, legal and law firms.