You bought a new phone, but when you came home decided that you do not need it? You can take your purchase back to the store and exchange it for another model or get your money back. The main thing is to keep the packaging of the device and the sales receipt intact.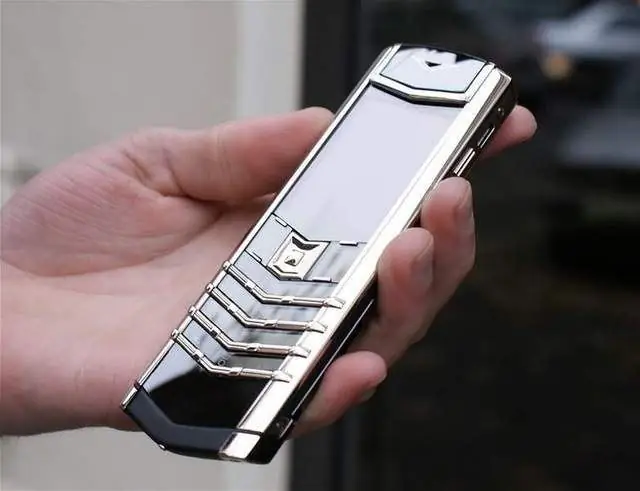 It is necessary
- telephone in a complete set and with packaging;
- cash register receipt;
- passport.
Instructions
Step 1
Do not delay the return - according to the law, an unused item can be returned to the point where it was purchased within 14 days. Pack the phone in a box, check the package for completeness, take the receipt that was given to you upon purchase and your passport. The phone should not look used - if there is a protective film on the screen and plugs on the case, they should remain intact.
Step 2
Contact the store. Do not waste time on explanations with sellers - ask to invite an administrator and explain the situation. Usually the store agrees to exchange for a similar or more expensive model. In this case, you will have to pay the difference in price. Refunds or exchanges for a cheaper phone can be difficult - sometimes there is not enough cash in the store. Check when you can come in. Please remember that the return procedure must be completed within 14 days of purchase.
Step 3
If you are assigned a later date, ask the administrator for a written explanation of the refusal to refund. At this stage, the required amount can magically show up at the checkout.
Step 4
Does the administrator prove to you that cell phones cannot be returned and refers to the internal rules of the store? Explain to him that there is a separate resolution of Rospotrebnadzor "On the exchange of cell phones" which states that they belong to the class of "transmitting and receiving wearable radios" and are included in the list of goods subject to return within the time frame established by law. Private directions of the store in this case do not matter.
Step 5
If you are persistently denied an exchange, contact the district department for consumer protection or the Federal Service for Supervision of Consumer Rights Protection. You will be advised on further actions and help to draw up a statement of claim to the court. The Federal Service is able to resolve the issue out of court by conducting its own investigation into your case. As a result, unscrupulous sellers can face large fines.