Changing your family name is a fairly common occurrence. In particular, many girls, going down the aisle, choose the name of their beloved spouse. And when they get divorced, they often return the girl's. Men sometimes take a different surname. For example, because of the dissonance of the former or bad relationships with relatives. It also changes for most transsexuals who have undergone gender reassignment surgery. But in all such situations, it is required to bring a bundle of important papers with seals to the FMS (migration service) and change the passport.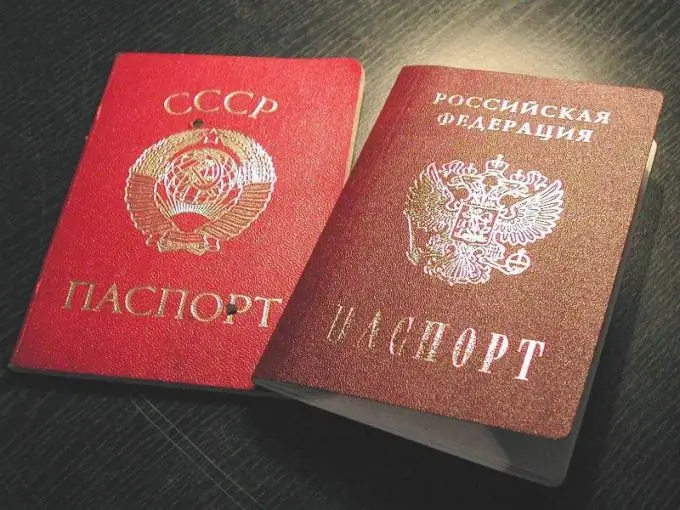 It is necessary
- a statement drawn up in the form of 1P, in which, in addition to the request for a replacement, the chosen surname should also be reported (for transsexuals, the name and patronymic also change);
- passport;
- certificates of marriage and termination of marriage;
- certificate from the registry office about changing the name or all names;
- documents used for setting additional seals: certificates of birth or adoption of children, military ID;
- four uncut photos, their size is 3, 5x4, 5;
- state duty of 200 rubles.
Instructions
Step 1
Write a statement asking to replace your passport. Indicate that the reason for this desire is a conscious and documented decision to live under a different name. And in case of gender reassignment, also under the name-patronymic changed in the registry office. The form and the list of required documents can be obtained from the department of the FMS.
Step 2
Bring all the collected papers to the FMS. Ten days later, its employees are required to present a brand new passport with the name of your choice. The deadline for receipt is a month. Delay can be considered a basis for filing a complaint or legal action.
Step 3
If you want to change your passport for a similar reason, you will need the same set of documents as when you originally received it. The reason is that the foreign passport cannot be changed at all. If you want to change some data in it, get a new one.