Educational institutions of the Ministry of Emergency Situations year after year attract more and more applicants. Perhaps the reason is the constant reports on television and in newspapers, where courageous, self-confident Emergencies Ministry officials come to the aid of people in distress. By the way, in some educational institutions, the medical department accepts not only boys, but girls as well. In total, several academies and universities have been opened in Russia under the Ministry of Emergency Situations. These are the Academy of Fire Service in Moscow, the University of the State Fire Service in St. Petersburg, institutes in Ivanovo and Vologda. The conditions for admission to them are determined annually by the Order "On the professional selection of candidates for study in educational institutions of the EMERCOM of Russia of the fire-technical profile."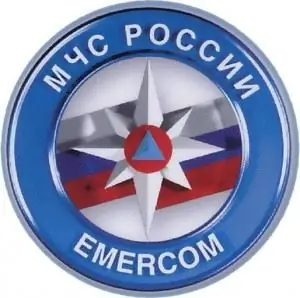 Instructions
Step 1
In order to become a cadet of an educational institution of the Ministry of Emergencies, first of all, you need to provide the results of the Unified State Examination in the Russian language, mathematics, physics, social studies, physical training. The exact set of subjects depends on the chosen specialty. The passing number of points for each subject is determined annually, in accordance with the Order of the Ministry of Education and Science and the Ministry of Emergencies of Russia.
Step 2
Along with the results of the exam, applicants must submit a standard set of documents to the admissions office of the educational institution. This is a copy of a passport, a document of education (original or notarized copy), a military ID or a certificate of registration, an application for admission, a questionnaire, six photographs of 3x4 cm in size.And also a certificate of medical examination, without which they will not be allowed to pass the standards.
Step 3
In the presence of the selection committee, you will need to pass a physical fitness exam. It includes 100 meters, pull-ups on the bar, cross and complex strength exercises. If the applicant is not required to take it.