Registration of refugee documents is carried out in several stages and begins with the submission of an application to one of the authorized state bodies. Subject to the acceptance of the petition for consideration, the applicant receives a certificate of its consideration on the merits, on the basis of which he can fully reside in the territory of the Russian Federation until the final decision is made.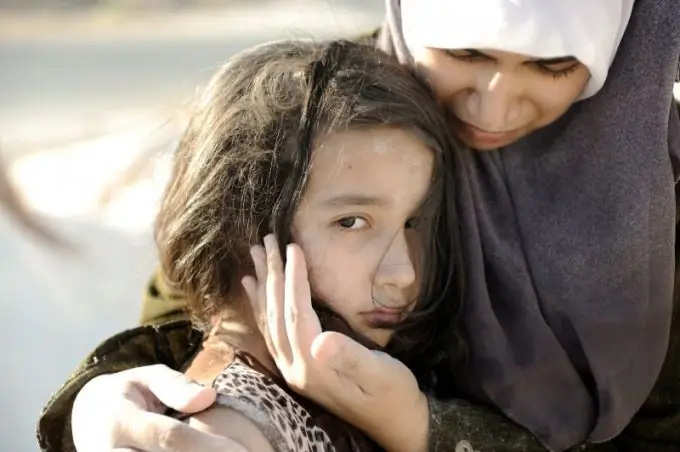 Registration of refugee documents is carried out in seven stages, the list of which is enshrined in a special federal law. At the first stage, the person applies to the authorized body. At the second stage, the specified body carries out a preliminary examination of the application, after which it proceeds to the third stage, at which a decision is made to consider the application on the merits (or to refuse such consideration). At the fourth stage, a certificate of consideration of the application on the merits or a notification of refusal to the applicant is issued. The fifth stage includes consideration of the application on the merits, and at the sixth stage a final decision is made. Finally, at the seventh stage, the person is issued a refugee certificate or notification of the refusal to grant the specified status.
Where to apply with the application?
Depending on where they are located, the asylum seeker can choose one of the state authorities to apply for refugee status. So, if such a person is outside the Russian Federation, then the only way to submit documents is to contact a diplomatic mission, consular office. If the applicant crosses the Russian border in accordance with the law, then such an application can be submitted to the border control body. You should also contact there in case of forced illegal crossing of the border within 24 hours (in this case, the internal affairs bodies, security bodies are alternative options). Finally, if you are legally staying on the territory of the Russian Federation, you should contact the territorial division of the Federal Migration Service.
How is the application processed?
Along with the application for recognition as a refugee, the applicant must present his / her identity documents (if any). Consideration of an application, making a decision is carried out on the basis of a special questionnaire, filling out a questionnaire. All the information contained in the application is carefully checked by the authorized body, and the circumstances of arrival on the territory of the Russian Federation and the grounds for being on it are also subject to verification. If necessary, additional interviews are conducted with the person in order to clarify significant circumstances. If a family applies for refugee status, the decision is made separately for each adult member.