Now in Russia the number of qualified pilots is sharply decreasing, and commercial air transportation is growing every month. Many pilots trained during the Soviet era are retiring, and their places remain vacant due to the lack of appropriate licenses for modern pilots. So how do you get an appropriate pilot's license?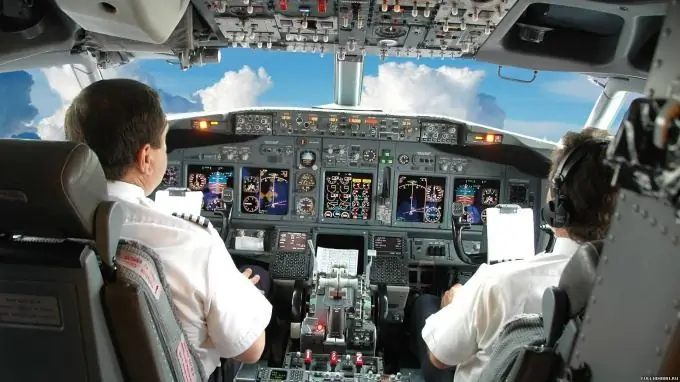 Instructions
Step 1
You can obtain a pilot's license after successfully completing theoretical and practical training in specialized institutions. Remember that there are several types of pilot's licenses. It should also be borne in mind that some pilot licenses may additionally be issued with admissions, which determine the ability to fly under different meteorological conditions and at different times of the day. Therefore, before obtaining a pilot's license, decide which flights you will fly in the future, and, based on this, choose the most suitable type of flight license for yourself. You also need to be aware that pilot licenses vary from country to country.
Step 2
Start your flying career by obtaining your Amateur Pilot License as your entry point into the pilot's license system. After obtaining such a license, you will be allowed to fly according to the rules of visual flight in the daytime and according to the rules for instrument flights, as well as flights at night. Remember that you will not be able to carry out commercial transportation, but you will be able to take people on board and share the costs of airport taxes, fuel and oil equally with them. To obtain an amateur pilot license, you must fulfill the following flight requirements: have at least 40 flight hours, of which at least 10 flight hours, including 5 flight hours en route. Also, you must have at least 1 hour of instrument flight and at least 3 hours of flight time at night, complete at least 5 take-offs and landings. At least one flight must be on a route with a length of at least 270 km.
Step 3
To obtain a commercial license, you need to have an amateur pilot's license and meet more stringent flight requirements. Your total flight time must be at least 200 hours, which counts for no more than 10 flight hours on the simulator. You will also need to gain 20 hours of flight time by flying en-route as an aircraft commander, including a flight en-route of at least 540 km with landings during this flight until a complete stop at two different aerodromes. In addition, you must have at least 10 hours of instrument flight time and 5 hours of flight time at night, including performing five night takeoffs and landings.
Step 4
To obtain a flight pilot license, your flight time must be at least 1500 hours, and at least 500 flight hours as an aircraft commander. In addition, you must have 200 flight hours flying the route. Of these, 100 hours - as an aircraft commander alone or under supervision. You also need to fly at least 75 instrument hours and 100 hours at night.
Step 5
In addition to the above requirements, in order to obtain a pilot's license, you must be over 18 years of age (to obtain an amateur and commercial pilot license) and over 21 years of age (to obtain a line pilot license), be able to speak, read and write in English (confirmed by a certificate), and also have an appropriate medical certificate.