The head of the organization is interested in good employees, and the applicant is interested in getting a job. Already at the first meeting with your potential employer (usually this happens at the first interview), you should disclose your positive qualities to the manager as much as possible.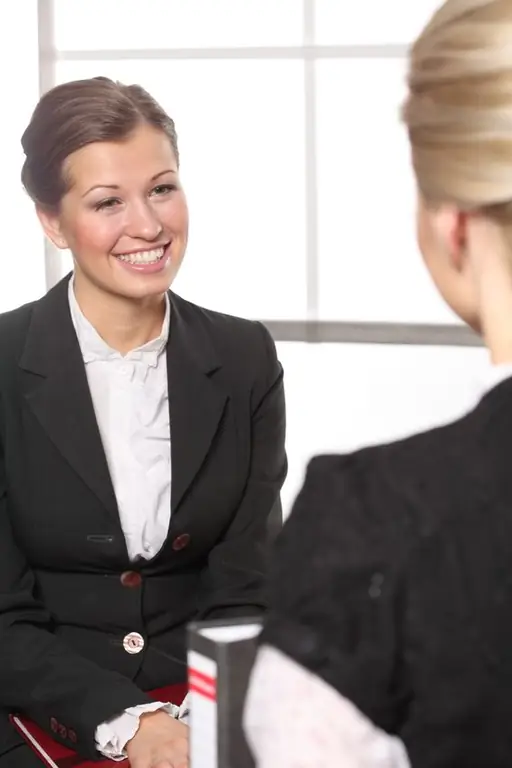 Instructions
Step 1
Professionalism and knowledge of one's business is the first thing that is required from a future employee. The conversation with the employer (or the employee responsible for the organization's personnel) begins precisely with the presentation of yourself as a qualified employee. Most likely, your resume will already lie in front of the employer, so prepare comments in advance about your profile education, work experience, all internships and additional education.
Step 2
Try in a conversation to demonstrate your desire to learn new things, to show that you are interested not only in the duties in this position, but also in the related aspects of your specialty. Show that you are ready and willing to grow.
Step 3
A responsible approach to the performance of their work is always appreciated in employees, try to show responsibility and commitment, a completed resume will also add pluses to you.
Step 4
Communication skills and the ability to work in a team are one of the main personal qualities that attract an employer to a potential employee. Be calm and friendly during the interview, try to be focused but not tense.
Step 5
Never give false information. If there is something that can negatively characterize you, it is better to keep silent about it than to deceive.
Step 6
Self-confidence and ambition are positive qualities, but be careful when exercising them. Express your opinion on all the questions that arise in the interview, but avoid open criticism, sarcasm and irony.