The director is the main person in the creative group. It doesn't matter if he is a theater director or he works in cinema. The director is responsible for the well-coordinated work of the entire film (or theater) group, while maintaining the main idea of the work being created. Where to look for a director and how to understand that this person will really cope with the task at hand?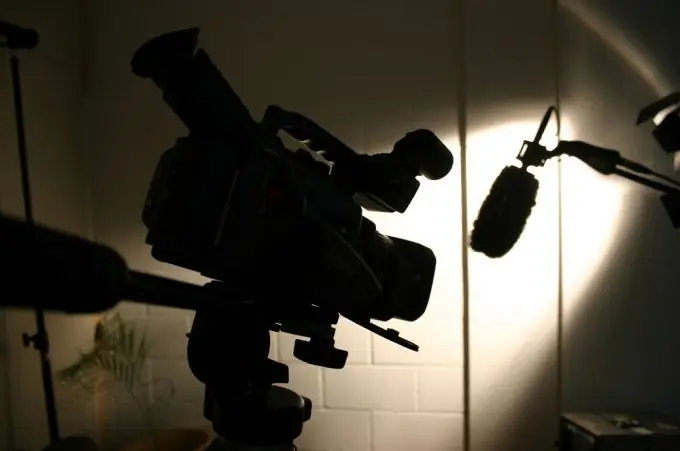 Necessary
- the Internet;
- telephone;
Instructions
Step 1
Advertise that your project needs a director on specialized forums and sites. Or in the relevant sections on recruiting sites. The sections "Creative work", "Art and culture", "Theater", "Television", "Advertising and the media" are suitable - depending on the area in which you are going to realize your creative idea.
Step 2
Describe your project in as much detail as possible. You should not post the script itself (film, programs, text of the play), but list the skills that a person who will take on a project as a director should have.
Step 3
Indicate that you need a person with a specialized directorial education who has at least 5 years of experience in theater (cinema, television). He must have experience in staging a play (program, film) as a chief director, be able to work with actors, find original creative solutions to the task. In addition, the director must be able to keep within the given time frame, plan the work of all other members of the creative group, direct the skills of colleagues to create a common cause, etc.
Step 4
The director must be able to assemble a creative team on his own. If he has experience in this field of activity, then it will not be difficult for him. Experienced directors, as a rule, have an established creative group.
Step 5
Conduct an interview. Carefully read the resume of each of the candidates, with a creative portfolio. While viewing the portfolio, mark for yourself all the pros and cons of the projects presented. Ask potential employees questions that will clarify for you all the points that remained incomprehensible from the resume or portfolio.
Step 6
Have a small creative contest. Have each of the directors invited to the interview write a rough creative plan for their work on your project. Provide the topic of the project and an approximate plot in advance so that the person can prepare. If your project requires more dynamic work, come up with several tasks that the director will have to do right at the interview. This will allow you to test how fast and original he is able to think.