The regular rise in prices for housing and communal services leads to the fact that in the departments of social security the queues of those wishing to receive subsidies for payment of utilities are increasing. This measure helps to get a discount of about 20-25% on utility bills. For some families, this is good support.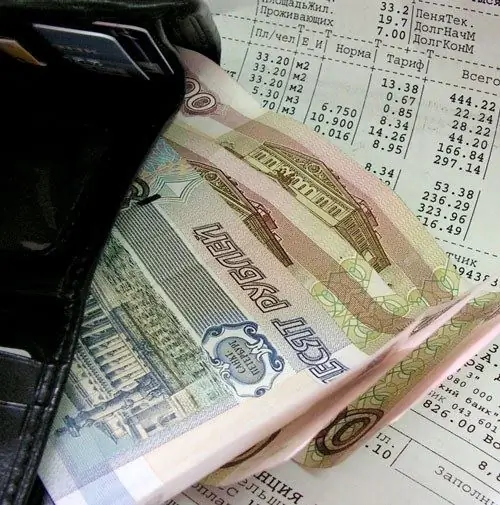 The word "subsidy" has been known since ancient times. After all, it came out of the Latin language and in translation means "help, support". Now this concept is interpreted as the payment of funds to one or another consumer at the expense of the state budget. That is, it means that the power takes over part of the consumer's expenses. However, getting such a generous gift is not easy.
Firstly, in order to apply for a subsidy, you will have to run around collecting the necessary package of documents. It includes an extract from the house book, a copy of a personal account indicating all people registered on the living space, a completed application form. All this you can get at the passport office and from your Housing Office accountant. In addition, it is also necessary to add copies of documents here: certificates of ownership, title documents, all pages with marks of adult family members, birth certificates of minors, SNILS of all residents of the apartment. Also, all working family members must bring certified income certificates from work for the last 6 months. Plus information about the open account to which the subsidy should be transferred.
As for income certificates, the latter means any receipt of money - scholarships, benefits, bonuses, part-time earnings, dividends and other payments. A document is drawn up on a special form of the established sample. It must have a corner stamp, the full name of the company with an indication of its actual and legal addresses, company code, MFO and current account. Check that the certificate indicates in which tax office the company is registered. This paper must be certified by the head, the date of issue is prescribed and sealed. Students indicate their income as a scholarship.
Secondly, it should be remembered that not everyone is entitled to a subsidy. So, for example, there are only two options when it is provided. In the first case, those citizens in whose families the income received by all family members, per person, is lower than the accepted subsistence level in your region, can take advantage of the state's assistance. The second option is citizens whose total income per family per person is higher than the subsistence level, but whose payment for housing and communal services exceeds 15-20% of their total income.
There are also restrictions for obtaining subsidies. So, for example, if a person rents out a dwelling, he is deprived of the right to a subsidy.
It should also be remembered that if you provide false information to the social security authorities, and this becomes known, you will be obliged to return all the money received.