Sometimes a situation may arise when a person has to defend his legitimate interests in court. For example, if he acts as a plaintiff. Or, on the contrary, in the role of a defendant, proving the groundlessness of someone's claims brought against him. People who are far from jurisprudence are sure that for this they definitely need a lawyer. Indeed, an experienced professional will always better understand the purely legal intricacies of an issue. On the other hand, not everyone can afford the services of a lawyer.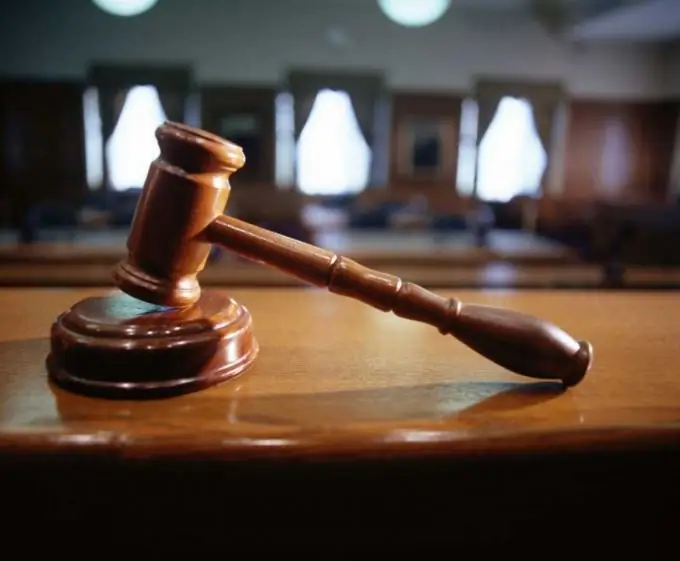 Instructions
Step 1
Remember that according to the law, your interests in court can be represented even not by a professional lawyer, but by any capable citizen of Russia. Thus, if you have a friend, colleague, or just a neighbor who agrees to act as your representative at the trial, do not miss this opportunity. Ideally, this is a former law enforcement officer, journalist, or community activist. Such people, as a rule, are well aware of the specifics of the referee.
Step 2
If you do not plan to attend the trial in person, your representative will need a written power of attorney confirming that he is authorized to protect your interests. If you are present in the courtroom, it is enough to verbally declare this. Your application must be recorded in the protocol. The judge will not have any legitimate reasons for disqualifying the candidacy of a representative.
Step 3
In the event that you decide to defend your interests yourself, purchase the "Commentary on the Civil Code of the Russian Federation" and "Commentary on the Civil Procedure Code of the Russian Federation". Carefully study those chapters that are directly related to your case, make extracts. Think in advance what arguments the opposite side might have and how best to answer them.
Step 4
You can also consult a legal services company. Be sure to record all the nuances on a piece of paper.
Step 5
It will not hurt to hold a kind of rehearsal at home in front of the mirror,"especially if you are by nature a delicate, shy person. Imagine that you are already speaking to the judge in the courtroom. Speak out your arguments. Try to keep your voice calm, polite and at the same time firm, confident. Be humble, but not obsequious, with dignity. Behave in the same way in court.